Is friendship akin to love or not? We came to considering love a binding sensation. There are legal agreements involved, the implication of your love being unconditional, unwritten rules related to the extent of your devotion. Nothing like this exists in the world of friendship: it is ruled by your pleasure of your friend's company only. As for rules, they can be reconsidered and altered as you go along. Moreover, you are free to break the bond whenever you think it appropriate.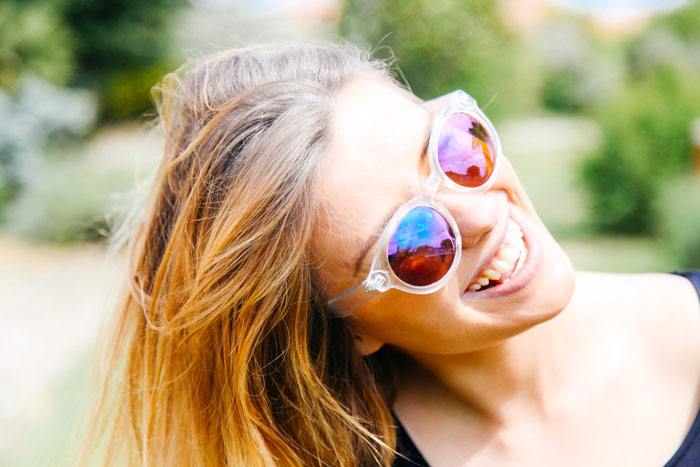 Still, we do not do it easily; on the contrary, we value our friendly relationships and can even make sacrifices to maintain it. The reason is, as we go through life, its estrangements, partings, breakups, the fact remains that our friends have been chosen by us, we decided they deserve our commitment and we get proof of it every time we meet.
But – what factors can be a proof of sound friendship?
Absence of judgment
Your BFF knows you too well to pass judgment on you. She never minds if you treat her to leftovers, receive her in haphazard attire or open up about your foolish tastes in men. You don't have to be on your best always, and she doesn't expect you to.
What's more, you can rely on her to get you back home when you drank yourself senseless, and you may be sure that she still sees deep into you and is not going to hold your moments of weakness against you.
Pleasure of being together
You never feel any obligation about inviting her, because it's not that you will have to think how to entertain her. You are looking forward to her visit, so you can discuss everything from merest trifles to burning issues, make plans and – should there arise a friction – have it out openly without any third party being wise to it ever. You're not the one to tell tales behind her back and you are sure she isn't, either.
Acceptance
A true friend is somebody before whom we can be weird when we feel like it, she will play along if she's in the mood or take our crazy behavior in her stride if she isn't. So has she goofy moments of her own which you are ready to share unblinkingly.
Total trust
She knows all your secrets, but there is absolutely no chance of her telling them to anybody, not even her best friend or her boyfriend. The more so if your story is a funny or shameful one. Nobody else will know (but make sure the waiter in this café can't overhear you!)
Mutual respect
There will be times when you both are not of the same mind (nor you expect her to always agree with you), but she is ready to listen to your opinion any time – and she won't go spoiling your show so as to get the upper hand in a situation.
She is glad when you look your best and doesn't try to outshine you. Moreover, you don't begin to think who of you looks better for you are satisfied with the simple fact that you're together.
Ability to forgive and forget
Your relationship won't keep growing if you leave unresolved issues behind. You progress as you forgive each other for your mistakes. And it's not only forgiveness: you let bygones be bygones because you believe it won't happen again.
Neither of you expects the other to be flawless – so you learn to take in the flaws.
Support
Whenever you need help and understanding, she is there for you – not because she feels she has to, but because she wants. It may mean anything from going along to a boring party to coming over to cheer you up – all just for asking.
And what about all these queer things you would never try alone – all these borderline provocations like hiking trips into the unknown, parachute jumping, that's when you certainly need a staunch friend by your side. Besides, you will add another mutual memory to the long list!
Reliability
It is small matter if you're in too deep or your spirits are so low they hit the floor – she cares and wants you to get round to your natural self. While you're feeling low, you don't have to analyze what you are saying or doing, because you know it won't change her attitude. She may even appreciate your audacity at what you did on that day!
Consideration
Since she always bears you in mind, she will order your favorite dish if she arrives at the café first – or gets a ticket for you to the show you are fond of. Your life becomes filled with surprises!
Ability to listen
When your tongue gets wagging seriously just for the fun of it or when you want to take that burden off your heart, that's when you really appreciate your friend: she stays and lends you her ear even if she's heard most of it before. Oh, she is pretending? That's okay too because she doesn't need to listen closely, and she still is interested like no other.
Ability to tune to your sense of humor
She finds your jokes funny, and that means she shares your opinions. She can look at the world through your eyes and it is so pleasant when you both find something funny and burst out laughing simultaneously.
She takes you for yourself and not some other person
The world seems to you mad or offensive? That doesn't include your BFF. Even when you are in this kind of mood, she is fond of you, she knows your best self and believes that you will get over the dark hour.
You've been friends for so long that you can't imagine your life without her. You are no longer afraid to disagree with her, to have words, to lose her because of an insignificant incident. You're friends for life, and you feel warm when you think about it.