As we finally start our journey through the warmer months, it's time to start thinking about how you'll get your nails to stand out from the pastel crowd and really make an impact. We're here to give you a few ideas of things to try with your nails this spring that'll leave you on point and looking fabulous.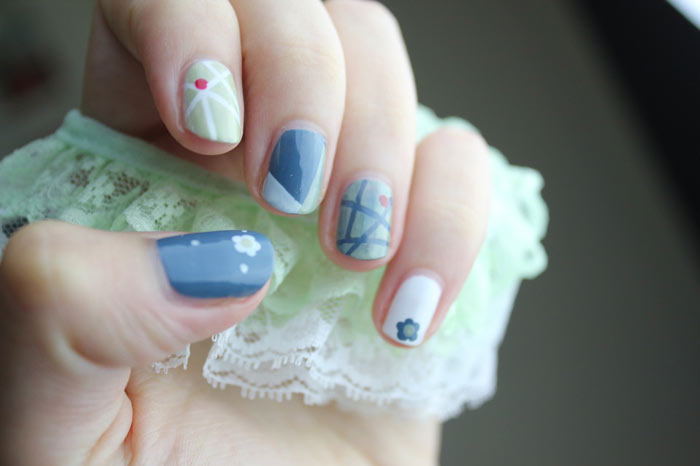 Minimalist
Minimalist nail styles are perfect for this delicate season. Muted but striking, a minimalist style will complement most outfits, without distracting too much attention from your perfectly assembled ensemble. Single lines are popular in the fashion world at the moment, so you can try a single stroke on your nails or around the cuticles, covering the rest with a clear polish to keep the shine. With this minimalist style, you don't need to cover every single nail either, mix and match and find what works best for you. For colour, go with anything that either supports or stands out from your outfit depending on the impression you want to make.
Checkers
Chessboard and checker nails are continuing to be popular on the catwalk and beyond, and this spring is the perfect opportunity to get in on the action. Full nail checkers or a dipped look will complement most of your spring outfits and help to make your look stand out from the crowd. Combining checkers with negative space or clear polish is another great way to experiment with this popular style. When choosing colours it's important that you find some that looking striking side by side, whether that's traditional black and white or something a little new. It's best to avoid using the traditional spring pastels and watercolours for this look as they'll undermine the striking patterns.
Abstract Floral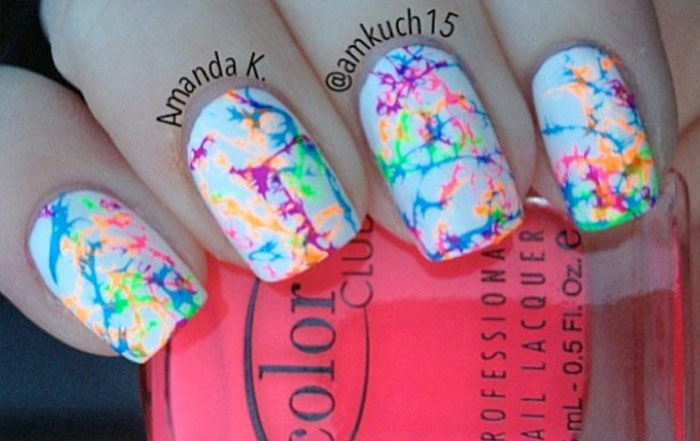 Springtime is the season of flowers and new growth, so what better time is there to work some floral patterns into your nails. You've probably already tried out a full floral look in the past but in-keeping with the current minimalist and abstract looks that are popular, you could try experimenting with more abstract floral patterns. Pairing a simple floral pattern with negative space or clear polish will leave your nails looking delicate and clean. You could also try working the floral patterns around your cuticles and then keeping the rest of the nail a traditional springtime watercolour shade. The usual floral colours are best here, and they work well paired with a pastel, but you could also experiment with something more vibrant and work in the floral pattern as negative space.
Geometric
These geometric patterns are enduring in their popularity and that's set to continue over the coming months. A blend of straight-edged shapes across your nails is the perfect way to leave a lasting impression this spring. Geometric patterns can easily be combined with the other ongoing trends in minimalism, abstraction and negative space. Combing all these elements together will leave you with really striking nail designs. Geometric patterns are best served with vibrant colours but there is nothing stopping you from sticking with something more muted or spring appropriate.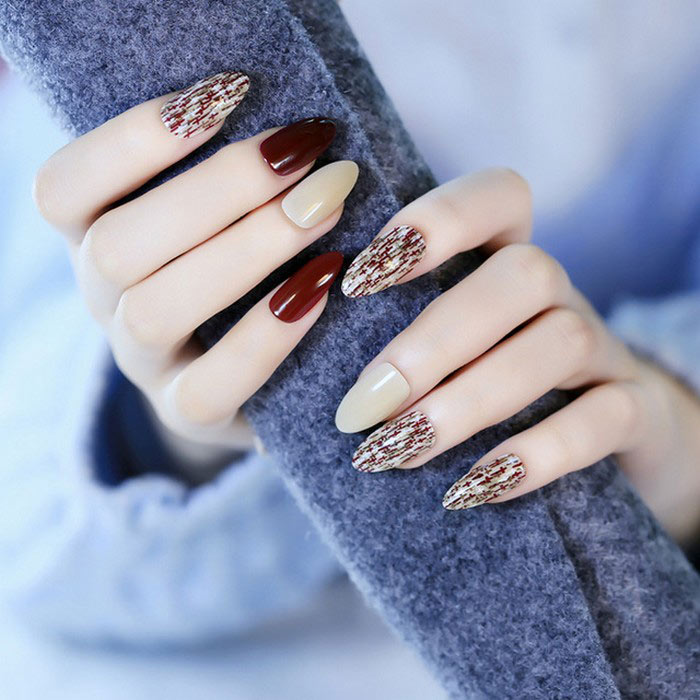 If you try and work just a few elements of these into your nail designs, you'll be enjoying attention for your striking and on point nails all spring. Now that your nails are all sorted you can start to consider the best outfits to go with them. Make the most of the new spring lines in all the high street retailers and you can make some great savings with Laura Ashley deals at Groupon.