Ricky Martin and Nicki Minaj continue to support the MAC cosmetics brand and its charitable initiatives. We'd like to tell you about two new products, a lipstick from Nicki and a lip conditioner from Ricky, united in an elegant cosmetic bag.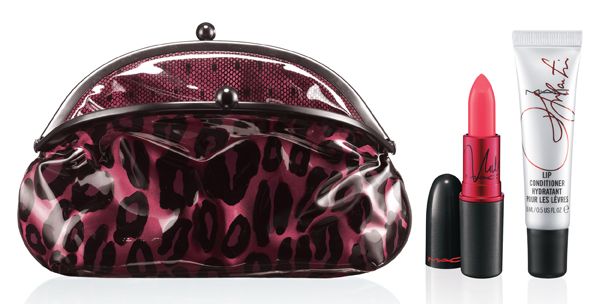 Nicki and Ricky are among the prominent celebrities, who have been representing the Foundation for many years (including Lady GaGa as well).
See the New Year in together with Ricky and Nicki! The duo of the satin pink lipstick and the colorless lip conditioner is presented in a limited Viva Glam It Up cosmetic bag.
A clutch with a leopard print and two luxurious lip products inside is a great gift for the New Year!
Every penny from selling the Viva Glam line products goes to the MAC Foundation aimed at fighting AIDS, which provides care to HIV-infected women, men and children.