ORLY has taken care of its customers, adding 6 new shades to the broad palette of gel manicure – Gel FX.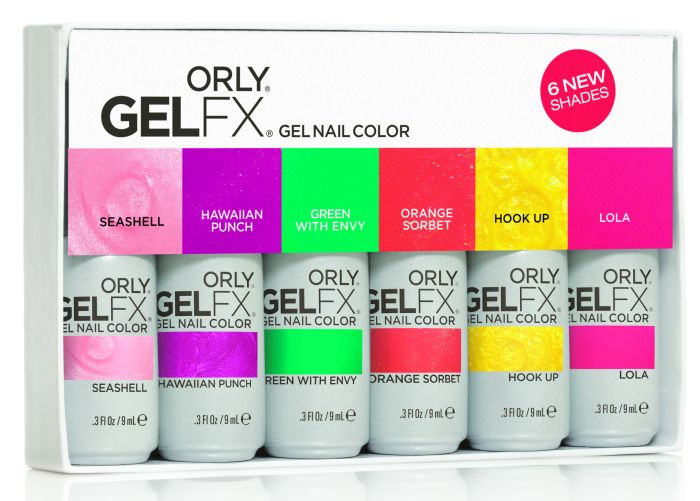 This unique collection includes the soft shimmering pink Seashell, the green Green With Envy, the shimmering orange Orange Sorbet, the bright pink Lola, the shimmering yellow Hook-Up, the shimmering fuchsia Hawaii An Punch. It will become an impressive finale in the unique image of any woman.
Due to the innovative formula, the gel lacquers are unusually lasting, so they will retain their original color and dazzling shine for 2 weeks. Their unique formula is full of vitamins A, E and pro-vitamin B5, which will contribute to the protection and strengthening of natural nails.
All 6 colors are available in a convenient set.