Summer is in full swing, but the well-known beauty brands are already preparing for the fall and teasing us with the first advertising campaign images of the new season. Thus, a new makeup collection from Lancome was introduced by the constant brand ambassadress, Kate Winslet.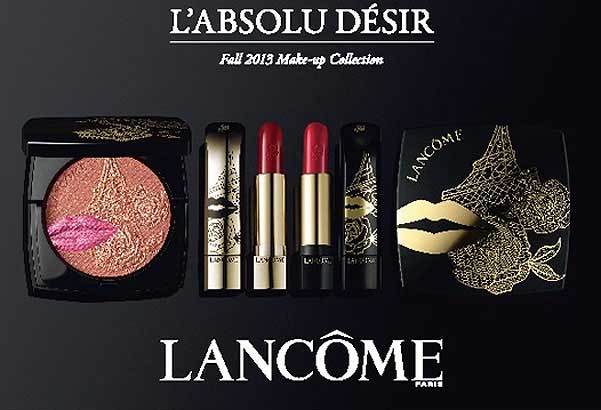 The collection was called L'Absolu Desir ('absolute desire'), and the name speaks for itself. How can't you be interested in, at least, beautiful packages with a picture of the Eiffel Tower, rose bouquets and lips? Black and gold colored casings perfectly set off the rich shades of the collection itself – red, pink, burgundy. They immediately make one think about the lyrical and romantic beginning of autumn and its passionate and vibrant continuation.
Kate Winslet (who is now preparing to become mother for the third time) tried on a bright make-up in the first promo pictures. Although it focuses on the lips and eyes, cheeks and brows are not left behind. Next fall will obviously require the courage in make-up.