Isadora is a new summer collection of rich nail polishes. The collection includes 5 mind-blowing glitters and nail polishes for a bright, memorable summer manicure!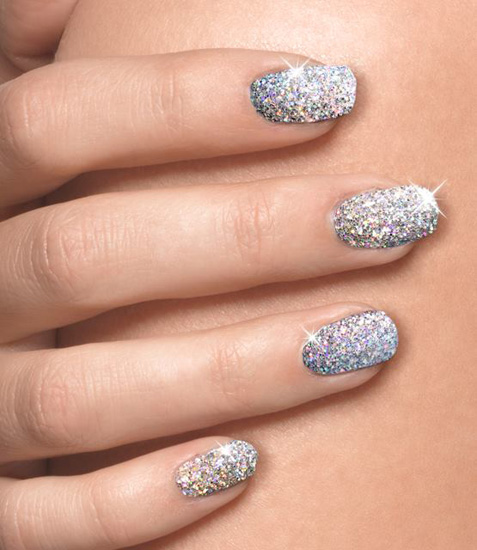 Nail Glitter Colors:
80 White Diamonds

81 Purple Princess

82 Blue Magic

83 Silver Star

84 Black Glam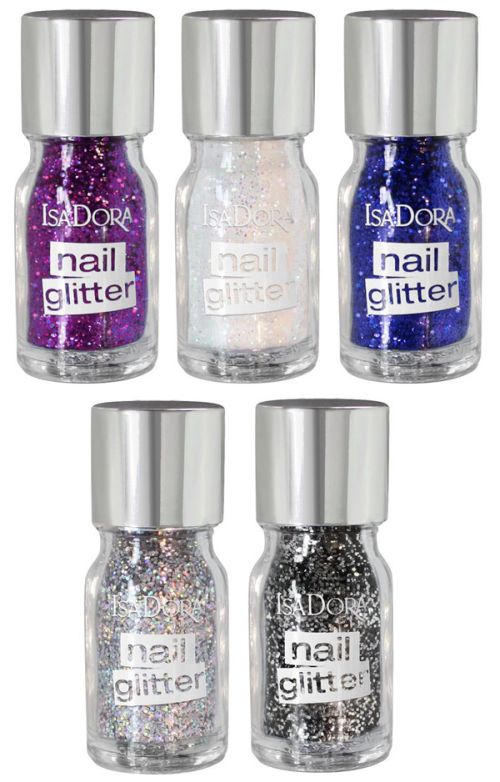 Wonder Nail Polish Shades:
191 Gothic Black

649 Glamour White

732 Papagayo Blue

745 Persian Princess

749 North Star

750 Polar Nights

600 Clear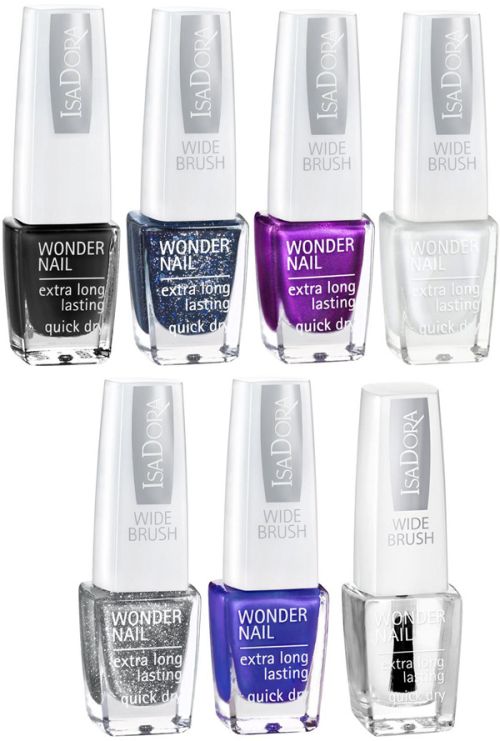 First, you apply the nail polish on the nails. On top of it, you immediately use the glitter, before the nail polish has dried. The glitter should be pressed stronger to the nails with your fingers. To consolidate the result, you can sprinkle your nails with hairspray.
The launch of the collection is scheduled for April or the beginning of May 2013.