Sometimes it is called a sharpened brush. In fact, it is flat brush, the fringes of which are located not in a line, but at an angle – from long to short ones. How can we choose a good angle brush, and why is it a must-have for make-up artists?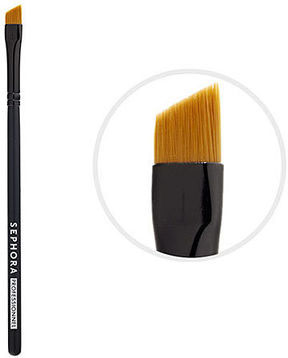 When Is an Angle Brush Necessary?
An angle brush is really a key tool in the modern makeup. It is used as an eye liner and is ideal to create the "cat's eye" style.
How to Choose an Angle Brush?
A good angle brush can be recognized by short bristles (located at a slight angle) and a flat shape. Choose a brush with very stiff and firm bristles. You should feel it move on your skin, rather than caress. This will make the most precise lines.
Which Makeup Products Are Applied with an Angle Brush?
Angled brush is universal. It can be used with a powder, cream or gel liner. This is a great option if you do not have a pencil eyeliner or a liquid liner, only eyeshadow. Before the beginning slightly wet the tip of the brush, then dip it into the powder. Gently pull the eyelid and apply the liner in short sharp strokes along the lash line.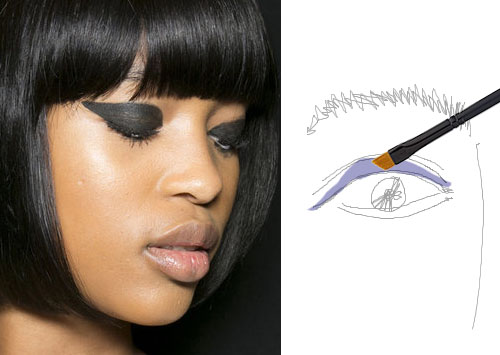 3 Makeup Secrets When Using an Angle Brush
Do not try to draw the whole line at once. Angled brushes can make short strokes, which are transformed into a clean and precise line.
After each use, clean the brush, at least with a napkin. If the brush accumulates remains of shadow or liner, getting a good straight line will be more and more difficult every time.
For thicker and more dramatic lines angular brush can be held at an angle, across the lash line (not necessarily at 90 degrees, but diagonally as well). This will ensure a broader line with a thickening in the middle of the eyelid.