It is warm outside, which means it's time to get yourself stylish open toe shoes, feminine wedge sandals, trendy birkenstocks, modest sandals and… a proper nail polish palette. Geniusbeauty.com knows how to combine the trendiest summer shoes with pedicure.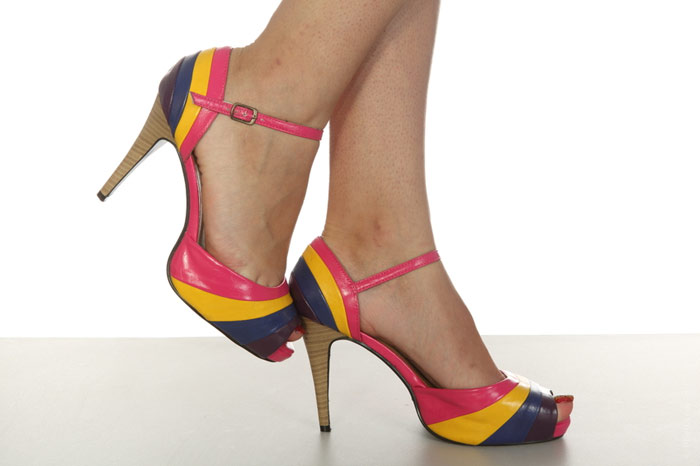 A successful combination
When selecting a shade of a nail polish matching the sandals, you can go two ways: take a contrast or a similar shade. Choosing a similar color is pretty simple, but you may have problems choosing an antipode. Usually the choice comes intuitively, whether you like or dislike the color. If the answer does not come itself, the easiest way is to refer to the rules of color science. For example, the time-tested combinations are green + red, blue + yellow, blue + pink, white + black – these are always winning options.
Feel free to experiment, but remember about reasonable limits in everything. If you have bright pedicure with nail art, you should wear only plain shoes without large crystals or abundance of details. Moreover, your nail color should match the color of the shoes.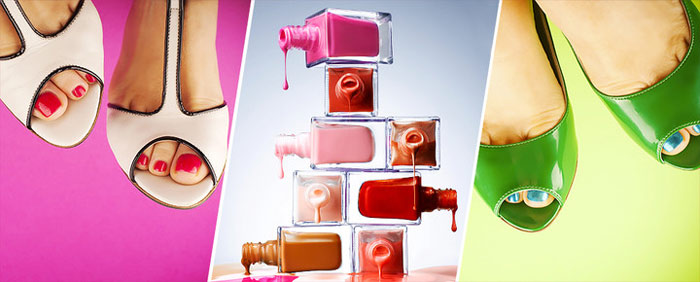 Universal shade
Ten pairs of open-toe shoes is not a reason to leave a fortune at a beauty salon or shop: it is enough to buy several universal shades, and the trendy 2014 pedicure is ready.
Nude pedicure will look good with almost with any shoes, either flip-flops or richly decorated high-heeled sandals. Another versatile and fashionable option is dense white coating.
Classic French and Hollywood red are both well suited to any shoes, regardless of their color and style.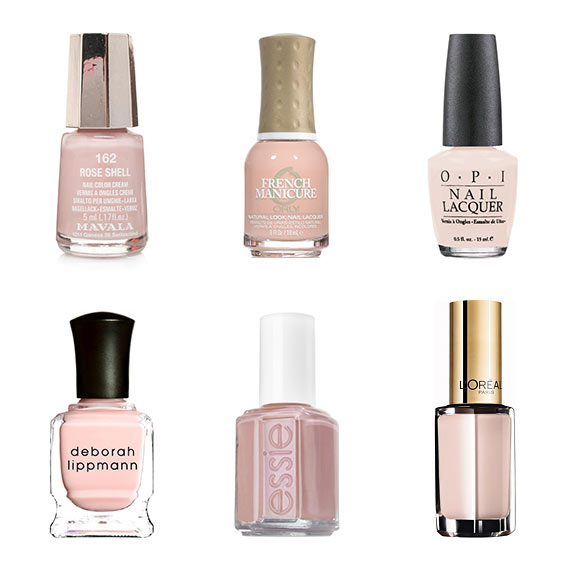 However, your nail person may certainly have "dangerous" shades in their palette. The shade of pumpkin soup or strawberry milkshake, especially in creamy texture, will look no good and rarely match open toe shoes. In addition, if you have already caught some sun, you need to be extremely careful with bright colors: dark skin is a touchstone showing your nail specialist's skill – all the errors will be very well marked.
Nevertheless, if you really want a particular color, you can wear it. All the rules have their exceptions. Fashion dictates its own laws but you should stick to only one rule: clothes, accessories, nail polish and everything else is just a supplement. The main diamond in your image is your personality, and it is up to you to decide what you want to be like today.