Peter Phillips, the creative director of Chanel make-up, creates a technological novelty that will delight millions of women around the world. Finally, the difficulties with the selection of colors have been solved – the palette of the foundation is really broad. In general, 23 shades have been created.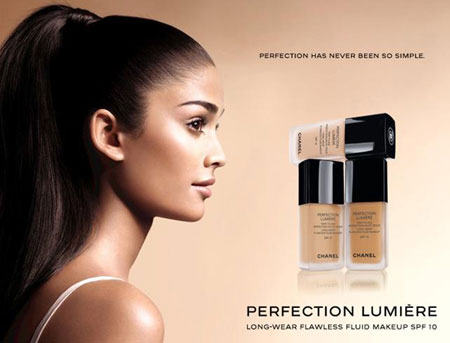 The new foundation Chanel Perfection Lumiere is a long lasting semi-matte texture. The skin looks perfect, and it is sufficient to apply only a few drops of the foundation – so economical it is. Even a very thin layer of Chanel Perfection Lumiere will make your skin perfect. It retains its properties during 10, 12, and sometimes 15 hours. The foundation contains SPF 10.
The semi-matte texture of the new product is ideal for the flashes of cameras, and the new foundation is already used by makeup artists during the photo shoots of models for glossy magazines.