For the Holiday 2013 season Burberry is launching makeup products inspired by gold and silver sparks and luxurious shades of pink champagne.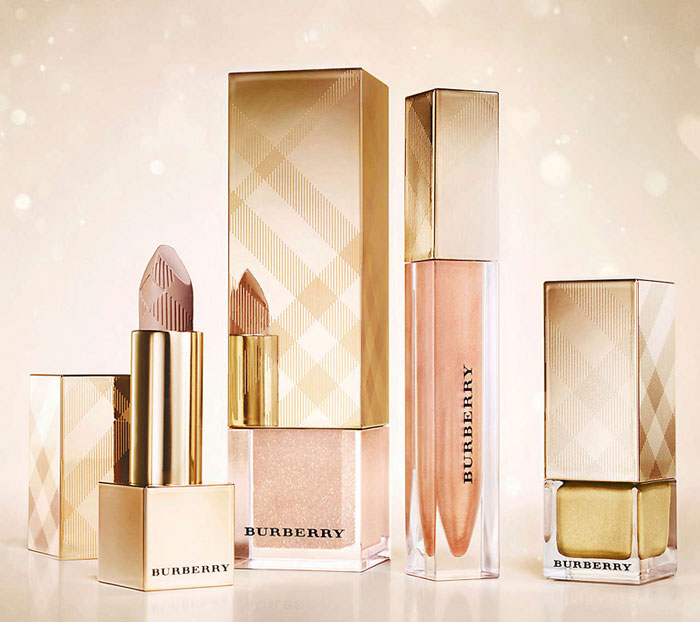 This is not the first Christmas collection of this year, with gold as the main theme. However, the the "gold" Burberry trend is not aggressive, but rather soft and warm, like romantic candlelight.
The new collection includes make-up products and a luxurious fragrance.

Makeup:
Lip Mist Festive Gold 216
Nail Polish Light Gold 107
Fresh Glow Nude Radiance 01
Lip Glow Trench Kiss 24
Besides, there are also some skin care & wellness products:
Burberry Body Gold Candle
Burberry Body Body Cream
Burberry Body Eau de Parfum Gold
Burberry Body Fragrance Gift Set