Paris Pretty – this is how Bourjois called their Spring 2010 makeup collection. The collection's coral and pink tones are truly magnificent; the olive eyeliner creates unique unforgettable flavor. Lets have a look at those new products!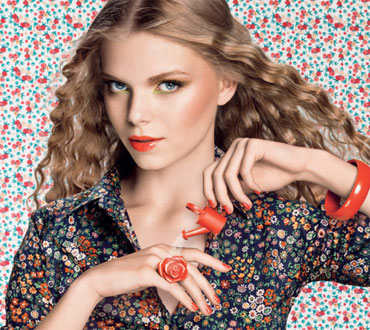 The model in the advertisement is so fresh and poetic, everything about her reminds us about spring, bird songs, and early flowers.
One particular product differentiates this collection – Regard Effect Douchrome eye pencil in very unique and unforgettable color Tilleul doré (64) – pure olive.
Eyeshadow Mono comes in two shades:
Tabac Blonde (93)
Givre & Citron (94)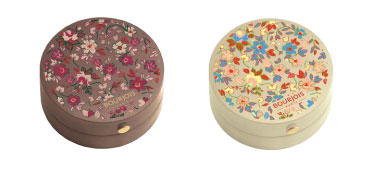 Nail polish So Lacquer Ultra Shine is ultra shiny and available in two colors:
Tangerine fatal (33)
Opulent Santal (34)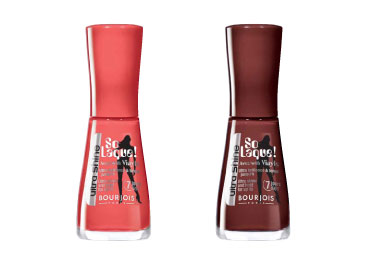 Glossy lipstick Sweet Kiss Shine is released in four shades: from pink to bright orange-coral.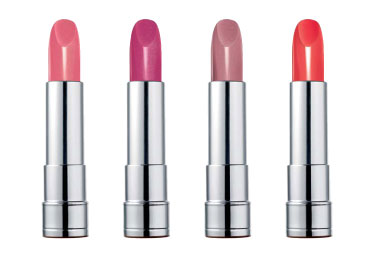 Mascara Volume Glamour Ultra Curl with volumizing and curling effect.

Blush Rose Coup de Foudre.