Are you plagued with blemishes and pimples? Do you have to spend a long time to do them up every day? If so, you may benefit by this list of tips on how to make your skin as unblemished as you can.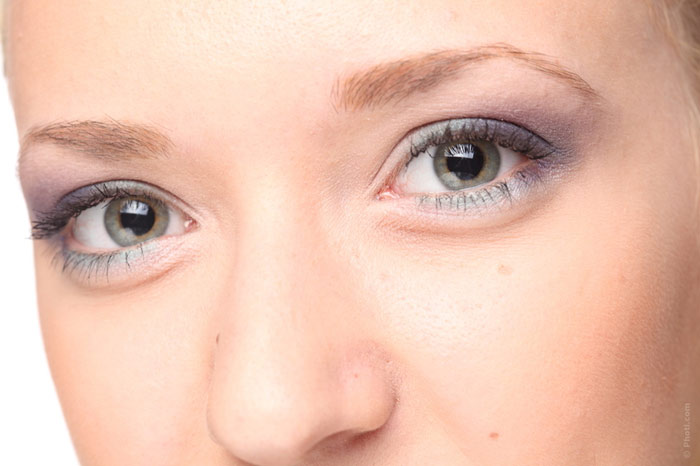 1. Foundation goes before concealer
Once you have applied your foundation, you won't need very much concealer. On the other hand, if you begin with concealer, and then proceed with foundation, you will be removing much of concealer.
2. How to apply concealer with max advantage
Underline the eye and complete a triangle with the point down your cheek. This way you will hide any dark circles while creating the "lifted face" illusion. It is as if you shone with your flashlight from the cheek up at the eye.
3. Use concealer instead of eye shadow primer
You don't want your eye shadow to end up in the creases because much of it has dropped off the lid. Before you apply it, dab some concealer on the eyelid to prevent it happening.
4. Dealing with a pimple on the face
The best way to hide a pimple is to disguise its color by applying a green concealer first (use a clean brush!). Put it only on the pimple – don't spread bacteria out over the surrounding area. After that conceal the pimple completely by a high-coverage well-matched liquid concealer dabbed on by a cotton swab. Apply a layer of fine blending and finally some setting power.
Dealing with a pimple on the chest or on the back
With a pimple on the chest you use a well-matching concealer followed by translucent powder. If necessary, apply more alternate layers until you get a smooth effect. Don't forget tо top with setting powder to keep the concealer in place.
How to do without concealer
If you happen to have no concealer on you, dab on a little liquid foundation on the spot, let it set and in a couple of minutes blend it out carefully. If wait a while until the foundation has set, you will find that it will become thicker like a concealer and make proper coverage. If you blend it before it set, it'll rub off.
How to use different concealers
You can always make good use of a concealer lighter than your tone. The three areas that will look better with a lighter concealer are: the middle part of your eyelid, the area below your brow bone and the inner V. It will serve you especially well if your eyes are heavy after a bad night's sleep or with a hangover.
How to use other concealer hues
Again, this is good for taking the unwelcome dark eye-shadow effect off your face. Take a pat of orange-colored or peach concealer and cover up your under-eye shadows. Use your ring finger, which is the weakest and therefore not likely to exert too much pull on your delicate area. As soon as you have smeared your shadows out of sight, blend the spots in with your matching cover-up.
More concealer color tips
Go for peach hue to deal with bruises and bluish areas, green to cover up red spots, and yellow hues to even out the skin.
Treatment for puffy areas around the eyes
Take some eye cream, concealer, and highlighter, and mix them up on the back of your hand. Use the mixture to cover up puffy areas under your eyes, over your brows, and between the eyes and the temples to get a brighter effect and disguise puffiness.
Preventing the cakey effect
By late afternoon you can have your concealer flaked off and the residue settled in small skin creases. To avoid that, take a very thin tissue (half of one, better still) and try to take off excessive oil carefully.
Eyeliner correction
If you made a mess with your eyeliner, don't be in a rush to remove it completely and start afresh. Try this one: get your cat-eye sharp and work on your eyeliner faults with concealer applied with an angled brush.
Achieving the sharp lip line effect
Get to work with a popped lipstick and then draw lines just outside your lip lines with concealer on a fine-tip brush – it will be perfect with some practice.
Achieving the plump lips effect
If you want your lips to appear plumper, use a light concealer on your middle section, work over with your fingertip for natural blending out, and cover up with a nude lip gloss.
How to alter lip shape
To achieve a slightly different lip shape, apply concealer first, then use a lip liner pencil to give your lips the desired lining just outside your line. After that you can put in some more work with the pencil if you want them matte or gloss them up.
Set to work on brows
First, make them stand out with a lighter concealer (just one shade lighter): draw a line over and under the brows. Use your finer for natural warmth blending out – you won't get such a soft diffusing with a brush.
Using various concealers on outdoor makeup
Working with three concealers – one your natural color, one two shades lighter, and one two shades darker – you can achieve enhanced highlighting and contouring. The lighter concealer will go for the areas which are naturally well-lighted, the darker one will go for the shaded areas. Blend out with a buffing brush. Remember that you will get better defined contours with pencil concealers.
Get your collarbone to look sexier
Going out tonight? It will be a good idea to put in some work on the natural collarbone contours with a darker and lighter concealer. Begin with shrugging up and cover up the areas that get pushed forward with a concealer two shades lighter than your color. Apply a concealer two shades darker onto the parts where shadows lie. Then blend out with a stippling brush or a sponge taking care not to leave any lines.
Add hue to your moisturizer
If you mix up two of your frequently used goods, a concealer with a face lotion, you will have a tinted moisturizer that will create a soft effect and help keep your skin hydrated.
Make a store of different concealers
Why limit yourself to one concealer when you can hide your blemishes better and come up with a more intriguing look if you use several concealers on well-chosen areas of your face and body? That's really a worthwhile investment.