When it comes to working from home, you need a home office that inspires you to keep doing what you love and to work your hardest. There are a lot of distractions when you work from home, and you don't usually have someone looking over your shoulder to make sure you're always staying on task. That's why it's essential that your home office is a productive place! Read on for some great tips on how to create a productive home office that inspires your best work yet!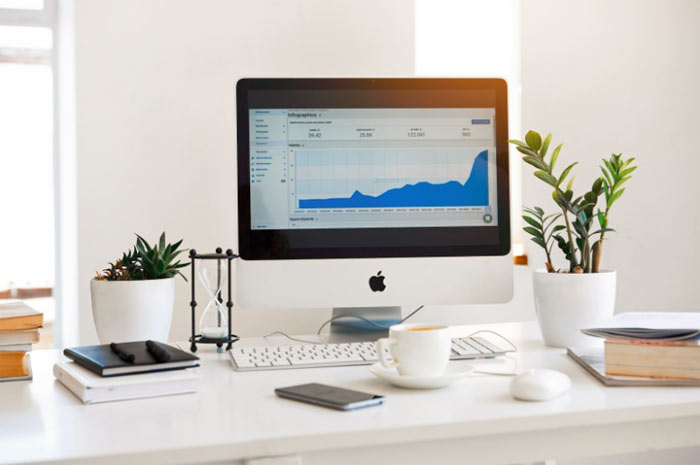 Remove the Distractions
The first step to creating a productive home office is eliminating any potential distractions. Your home office should be dedicated to work and work only. That means not including anything that might take you away from the task at home. Avoid electronics like TVs and home phones that might pose a distraction throughout the day. Treat your home office like you would a regular office in a communal building. You wouldn't be able to watch your favorite talk show from there, either, so why would it be any different at home?
You also want to remove distractions in the design of the room. If you love to read, you might want to put the bookshelf with your favorite books in a different room. If you tend to get distracted by music, skip the radio or the music player. Avoid excessive clutter or design that can distract the eye and therefore take away from your work.
Include things that inspire you
The best part about working from home is having the freedom to design your home office however you'd like. That means being able to include anything that inspires you! Your office design, while professional, should be a reflection of you and things you enjoy. You can choose a neutral shade for the walls that complements any wall art you have or include a stack of your favorite books. You also have a lot of flexibility when it comes to the furniture.
Spend some time researching furniture and art that speaks to you. You need your room to be as functional as it is stylish, but you have as much freedom as you want to incorporate any unique colors, patterns, or shapes!
Remember to keep it professional
Finally, you'll want to keep your home office professional. While it's great to include personal design elements when appropriate, there's still a need to keep your home office professional. Unlike the rest of your home, this is a space for your career and your business. That means being prepared for video calls and visits at all times. Nobody wants to work in a cluttered, messy space, and you should keep your design appropriate to your career choice. A good rule of thumb is to ask yourself if your decor would fit a regular office setting, and if not, you should reevaluate the choice you've made.
The hardest part of decorating your productive home office is creating a balance between professional and personal. It's great to have the flexibility to work from home, but you also need to distinguish the space as different from the rest of your home! Here we dive into greater detail on how to design your dream home office.
Creating a workspace you're proud of
Ultimately, you need to be comfortable working every day in your home office space. There is a way to be both professional and stylish without compromising on productivity. You should feel free to experiment with different furniture, decor, and styles within your home office until you find the right combination that works for you and your career goals!