A Japanese company is promoting the so-called "solo wedding" service in the land of the rising sun. This is a complete wedding ceremony with the bride's dress, the guests and the banquet, but only without the groom.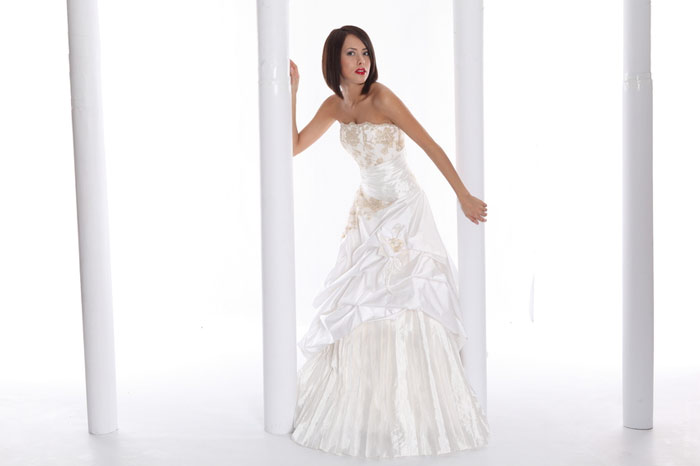 The Japanese company Cera Travel from Kyoto offers its wedding services to the women without a bridegroom who are concerned with building a career and have already experienced a divorce. The brides who choose a "solo wedding" have the opportunity to choose the appropriate wedding dress, order flowers, have a hairdo and professional makeup. Moreover, women can even invite a man for photo shoots, but the wedding will take place without the participation of the bridegroom and only in the presence of the bride and the guests.
The formal wedding ceremony will not be performed, of course, since the presence of a man is required. The duration of the "solo wedding" service is two days. This period includes trying on dresses, visiting the beauty salon, having a photo shoot and a wedding ceremony followed by a feast.
This service is available from June this year and is very popular among single working women, who do not want to deal with a long, tedious and expensive traditional Japanese wedding ritual. The "solo wedding" has already been chosen by more than ten women, and each of them paid $2752 for it.
According to the representative of Cera Travel, this is a unique experience in organizing weddings, and they are proud to offer it to their clients. Wedding professionals take care of everything without exception that is needed for the organization of the celebration. The company offers a traditional white wedding, as well as renting national costumes. Their clients can pose in the costume of a Geisha during a photo shoot.