The topic of pregnancy and childbirth is particularly popular this fall, especially among celebs. We have recently seen pregnant Adele, who is reported to have given birth to a boy. Megan Fox and even Tom Ford have recently got babies.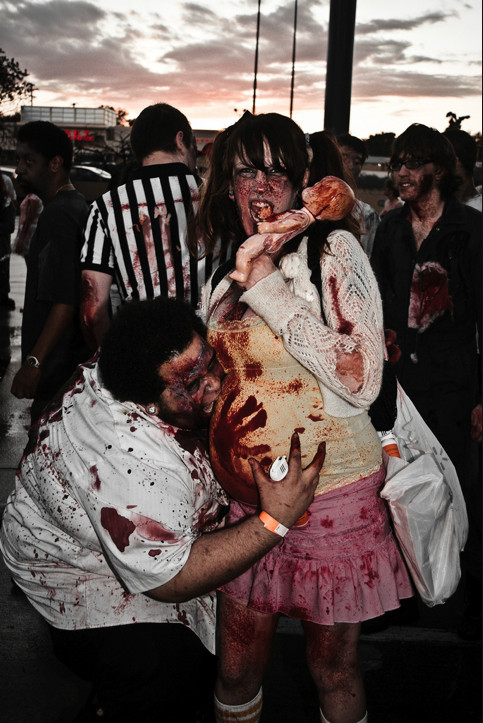 The topic of pregnancy seems to be linked to Halloween, which has revealed it from a shocking side. Zombies in the movies have always been associated with violation of various taboos and unconscious prohibitions. However, this case proved to be particularly tough.
If you are looking for an idea of a Halloween costume, feel free to use the following ones:
Of course, hardly any pregnant woman will dare to be dressed as a pregnant zombie – one needs to be a true fan of Halloween to do so. However, if you like the idea, go to the nearest store and get red paint (blood) and a doll, buy some "deadly" eye shadows, as well as a pillow and a plus-size shirt!
Happy Halloween!