The Cheltenham Festival has a 100 years of racing history under the belt, and that's the event to introduce a new fashion trend. British designers offer a unique chance to guests to try a horsewalk – in shoes that come as near as possible to horses' hoofs.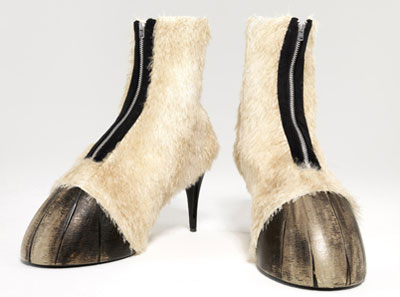 The original idea belongs to Betfair, who, having made alterations to betting, decided to throw in a good luck charm to their punters to get them on top of fashion as well as give them a chance for bigger winnings.
The Betfair-commissioned hoof shoes are very impressive with artificial hoofs made from carbon fiber and genuine horse hair. Each shoe has about 5,000 separate hairs stitched on to give the shoes a bona-fide look.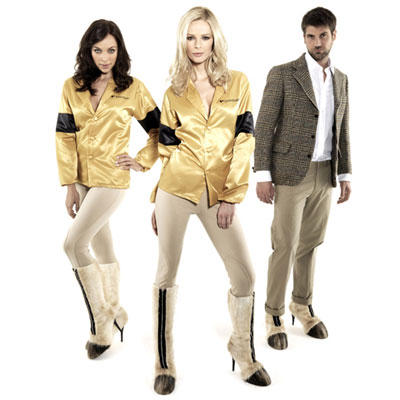 The 'Horseshoes for Humans' may become a symbol of racing luck, for the price tag reads £1,300 – but then again, one has to turn up well-dressed for a prestigious event like that, doesn't one?
"We wanted to celebrate the centenary of Cheltenham in style."
That's what a spokesperson for Betfair said, and it will be fun to see how many people will find them trendy – or too outlandish for humans!
The horse footwear is available as either zip-up shoes or knee-length boots.
Would you dare to wear these horse foot shoes?
Source of the image: Newslite.