New York may be the city that never sleeps, but if you're thinking of living there you'll still want somewhere to lay your head, or at the very least somewhere to house your clothes and your growing collection of funky knick-knacks. New York City is one of the most desirable places to live in the world, and for good reason. The legendary metropolis really does have something for everyone and a wide variety of neighborhoods across the five boroughs that cater for all tastes and almost all budgets.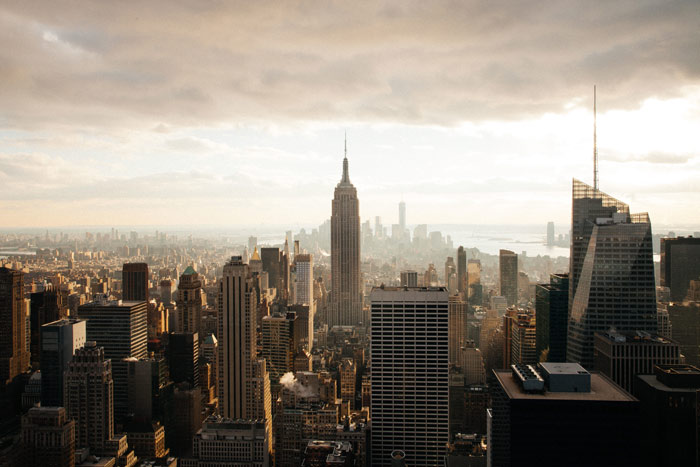 From the fast-paced urban hustle of Manhattan to the relative quiet and wide tree-lined streets of the suburbs, the Big Apple is anything but homogenous. If you're considering calling up this long distance moving company and making a permanent move there, for whatever reason, you need to consider not just what you can afford but which New York it is that you're hoping to live in.
Look further afield for a bargain
With the average Manhattan listing at nearly $400,000, for most of us it pays to look outside of the city center. The ethnically diverse Jackson Heights neighborhood in Queens is half an hour from Midtown by subway, and one-bedroom apartments start at $200,000. There are still several historic co-op buildings around, some even offering the much sought-after 'Classic Six' six-room apartments for under a million dollars. The area also boasts a great variety of ethnic restaurants.
On the up
The South Bronx has long been seen as an up and coming area, and the city's proposed rezoning of a 57-block stretch of garages and auto shops for residential and retail development is sure to encourage this. The plans for the corridor between Grand Concourse and Highbridge- to be named Cromwell-Jerome- may be controversial, but they are in line with Mayor Blasio's goal of 200,000 more affordable housing units in the next decade.
Aspirational living
For those with serious money to spend, luxury property is still available in Manhattan at a price. Louis Ceruzzi founded Ceruzzi Holdings LCC in 1997 as a full-service real estate firm focusing on both residential and commercial property management. As well as developing various retail, service and restaurant ventures, Ceruzzi has entered the high-rise residential market in partnership with big names like Ritz-Carlton and the Trump Organization. As the force behind the Oxford and Knickerbocker condominiums, Ceruzzi has consistently provided a range of luxury living solutions that complement his development of some of the city's most acclaimed restaurants and bistros. The firm is currently involved in developing a pair of luxury residential sites along Lexington Avenue.
Elsewhere in Manhattan, SoHo has some of the city's most desirable residential property. Amid the stylish boutiques and bistros are classic 19th Century apartment blocks characterized by large windows and cast iron fire escapes. New builds like 10 Sullivan, a 16-floor tower block with a $45m private pool, are also sure to find a queue of wealthy buyers.
Whatever your budget and requirements it's still possible to find a good living space in New York City. There are desirable neighborhoods all across the city, and sometimes buying a home right on the edge of a popular neighborhood can be a good way to beat the market and find a cheaper price. Thorough research is crucial; use local online resources to find out what an area is really like. Your checklist should also include accessibility (is it on a good subway line?), crime statistics, local restaurants and flood risk category, as well as schools and/or nightlife, depending on your priorities. Finding your perfect New York home and apartment may not be easy, but it is possible, and it's so worth it. Soon you'll wonder why you ever considered living anywhere else.