Getting old is never fun. Eventually, you're going to get to the point when you're unable to care for yourself. This is undoubtedly a frightening thought. When someone in your life becomes a senior citizen, it's very likely that you'll need to start thinking about putting them into a nursing home. When is the right time to enroll someone in a nursing home? You should use the tips below to help you determine when the time is right.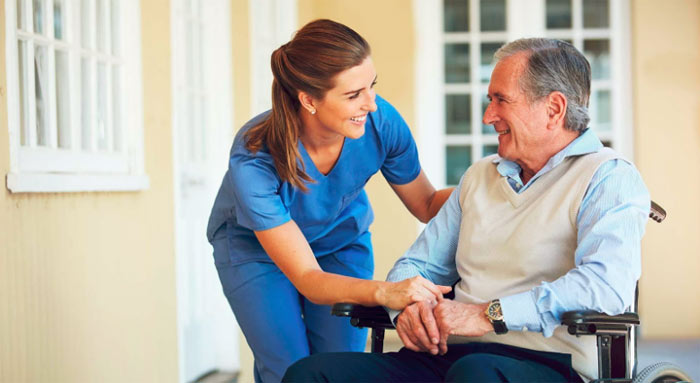 No Longer independent
First and foremost, you should determine whether or not the individual is capable of being independent. Are they able to care for themselves? Can they care for their house? If the individual is not able to be independent, they should not be left alone. And if you can't care for them around the clock, you should definitely enroll them in a nursing home. After all, they'll be much safer there.
Health Conditions
There are certain health conditions that need to be monitored around the clock. This is definitely true for dementia. If your family member is suffering from such a condition, you should think about putting them into a nursing home. This is never a fun thought, but they'll receive better care in a nursing facility. The staff will be able to keep an eye on the individual and ensure that they get the medication and medical treatment that is required.
The Risks Of Slips And Falls
Can your loved one get around well? Or, do they have trouble walking from one spot to the next? Is there a risk that your family member could experience a slip and fall at home? Slips and falls are far more common than you could ever imagine. Depending on the individual's health, there is a chance that it could be fatal. If you're worried that your loved one could experience a fall, you should not hesitate to get them enrolled in a nursing home. Doing so will ensure that they're in a much safer location.
You Can't Be There
Unfortunately, a lot of children have to work to keep up their family members. This means that you probably don't have time to be with your loved one around the clock. If you can't be there to watch your loved one, you should make sure that they have the support and assistance that they need. Putting them in a nursing home will ensure that they are watched around the clock. A nursing home ensures that your loved one has the assistance that they need every minute of the day.
Some Precautions
Nursing homes are immensely beneficial for senior citizens and their loved ones. Nevertheless, nursing home abuse is far more common than you could ever imagine. With this in mind, you should be very cautious when choosing a nursing home for your loved one. Make sure that you do a significant amount of research. This will help to ensure that the nursing home you choose will be safe for your family member.