Painting the exterior of your home is the best way to revive, protect, and beautify it quickly. Not everyone is in a position to build a brand new house like the ones available from Novus Homes, but applying a fresh coat of paint can give it that "new home" feeling. If you are willing to paint for yourself, you will save on labor costs but it will take some serious elbow grease.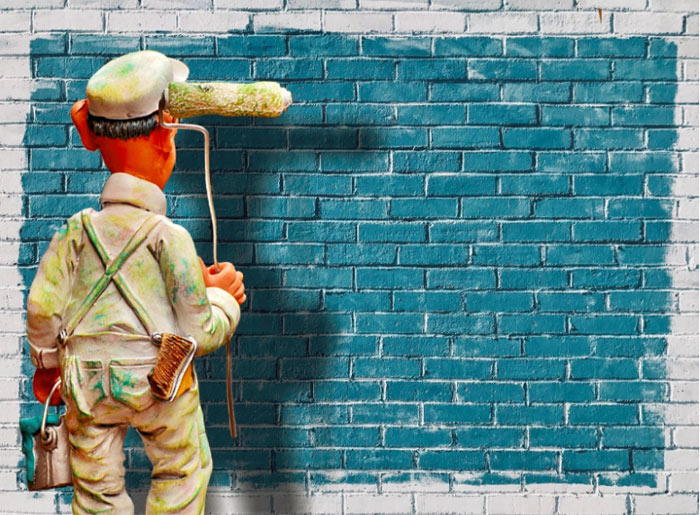 Here are several painting tips that will come in handy:
Do the Necessary Groundwork
If you want the paint to adhere well, you should make sure you apply it to a surface that is clean and dry. Depending on how your trim or siding looks right now, this might mean a significant amount of sanding and scraping before you can start painting.
Start by washing the surfaces with a pressure washer or scrub brush. When using a pressure washer, you should be careful to avoid driving water deep into the joints, as this will erode the wood's surface. If there is any flaking and peeling paint, you need to use a scraper to remove it.
A power sander will be useful for removing tough paint and making the surface smoother.
Once you remove all the flaking paint, you should use a putty knife to fill any holes and cracks. After the filler dries up, you should use a scraper to sand down those areas and make them smooth.
Do Not Skimp on Materials
You need to pay top dollar for quality primer, caulking compound, and paint if you want the paint job to last longer and offer better coverage. Make sure that you buy paint with a lifetime warranty against any defects in the finish. With house paints, you get what you pay for and quality paint is made up of expensive ingredients.
If you want to hide irregularities and defects in your siding, you should opt for flat finishes. However, the semi-gloss and satin enamels used on trims are easier to wash and more durable.
Do Not Skimp on Coats
If you are painting over metal or bare wood, you should start with an oil-alkyd primer as the base coat. Some people like to choose the primer that has a similar tint to the final color to limit the number of coats required. On the other hand, some painters tend to choose a contrasting color and this ends up highlighting any parts that the final coats do not cover.
Use the Right Tools
A high quality roller and brush are the best tools for painting. However, you will need an airless sprayer to apply paint and primer to textured surfaces before using a roller to make it adhere. If it is your first time using an airless sprayer, you should follow the directions on the equipment carefully. You should use a strainer to avoid clogging the sprayer with residue.
Be Practical
Unless you have the tools, skills, and time to handle the job, you should not paint the house for yourself. Depending on the height and size of your home, painting can be a difficult job.
Therefore, you need to take leave from work if you want to finish it within a reasonable period.
Paint Using Proven Techniques
If you are an amateur at painting, you should do some research first. You will find plenty of free information on the internet such as YouTube videos. Make sure that you start painting from the top down to ensure that fresh paint does not drip onto painted surfaces. When you finish, touch up all the poorly covered areas.