Summer is here, which means it's time for outdoor entertaining – but is your yard ready to host guests? Before you start up the barbecue, give your yard a summer makeover. These 5 improvements will keep the party going all night long, making your yard the favorite gathering place for friends and family.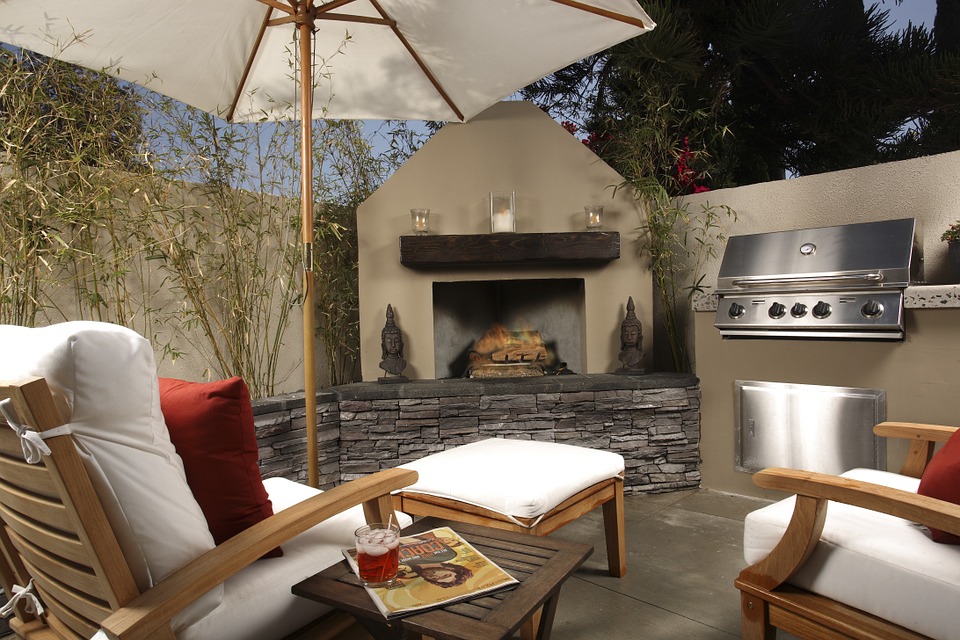 Light It Right
The vast majority of backyards have subpar lighting because we don't spend much time outside the rest of the year. Then summer rolls around, and we suddenly realize we can't see the pool or the friend sitting at the patio table. Before you invite guests over, then, upgrade your yard's lighting with a combination of wall-mounted and landscape lighting. Landscaping lighting will help guests safely navigate the yard, while wall-mounted lighting around the main entertaining area will allow you to keep talking and laughing well after the sun goes down.
Create A Gathering Space
If you've ever tried to put a picnic table on a lawn, you know that it's terribly unstable, while grilling in a grassy area is just plain dangerous. Create a space designed for hosting by pouring a concrete patio in your backyard. Patio designers can stamp and pattern your concrete to give it a unique, festive design, and the surface is perfect for setting up tables and a grill, plus concrete is low-maintenance. As opposed to a deck or lawn, once concrete is cured and sealed, you can easily wash away spills or sweep off leaves when tidying up.
Pick Perfect Seating
No one wants to stand all night, especially when they're eating, and so much patio furniture is just simply uncomfortable, so choose your outdoor seating carefully. Outdoor couches are perfect for shaping an intimate conversation nook, while individual chairs can be rearranged for different groupings and numbers of guests. Ideally, you can also set aside some space under a pergola or other covered area where guests can get away from the sun on hot afternoons.

Grab Some Games
Kids are always happy to splash around in a pool, even when adults think it's a little too chilly, but your entertainment options shouldn't end there. Invest in some classic yard games like croquet, corn hole, and ring toss. There's also a growing market for giant versions of classic games, such as Jenga, checkers, and Yahtzee that are a hit with players of all ages.
Mix Your Materials
Over the last few years, backyard design has moved closer and closer to interior design in terms of complexity, so don't be afraid to mix things up. Combine a swimming pool or fountain with a firepit, or place metal furniture in a wooden gazebo. By using different materials, you can add depth and interest to your overall design. And don't overlook the décor. Flowers are a must for outdoor entertaining, while a new umbrella and some string lights can create a festive environment. Even if it's just a barbecue, decorate like you're having a party – and celebrate every day.
However you tackle your backyard makeover, your goal should be to create a welcoming, comfortable space, just as you would inside. As long as you have plenty of seating for guests, abundant food, and great conversation, these added elements are the icing on the cake of a great summer.