To some people, the best day of the year isn't New Year's or Christmas or even their birthdays. For a small selection of Parks and Recreation fans, it's Treat Yo Self Day. Falling on October 13 every year, Treat Yo Self Day is an excuse to splurge on anything you want and spoil yourself rotten. Whether you choose to observe this non-holiday on its official date or at a time of the year that fits your schedule, a day of unrestrained spending can be difficult on any budget.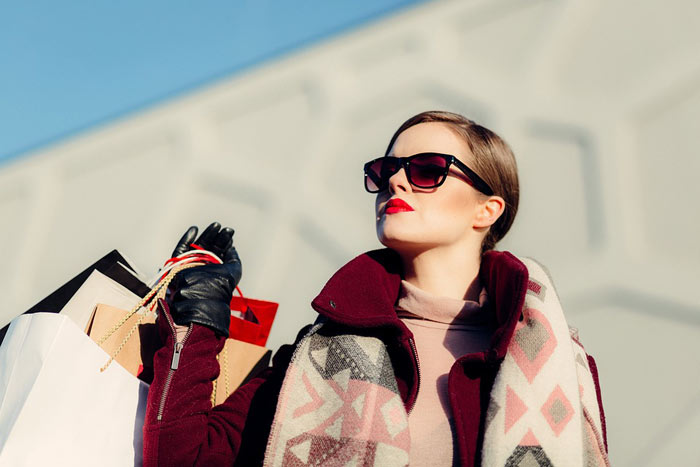 Playing hard and loose with your wallet, regardless of what you have in your bank account, is a dangerous game. To make sure you don't risk it all, here's a guide to help you navigate this important day of indulgence without breaking the bank.
Know your limits and shop within it
Though it's a day of indulgence, Treat Yo Self Day isn't an excuse to ignore reality. You need to go into this special day knowing what you can and can't afford to spend. If you don't already have one, a budget can help you figure out what an affordable Treat Yo Self Day looks like for your finances. Whether you use up the extra cash in your paycheck or dip into savings, make sure it's something that's reasonable, so you'll still be able to pay your bills after you spoil yourself.
Cash in rewards points
There's a reason why you lug around a wallet full of membership and loyalty cards. They can help you make a large purchase that would normally be out of your price range. Take a look at your rewards points balance on any brand-specific loyalty cards you have, and don't forget to check your credit cards. Most credit cards come with some kind of spending incentive like rewards or travel points. Depending on how often you use these cards, you could have a considerable number of points to redeem on the big day.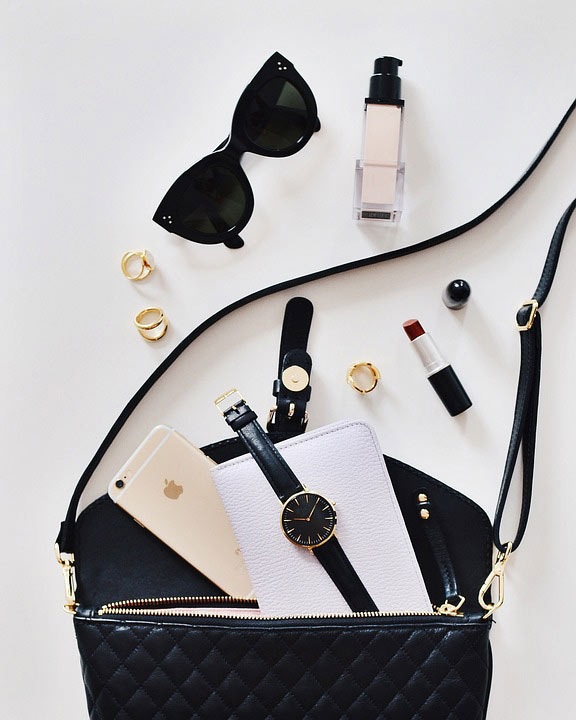 Use rebates and coupons
There's no reason to believe you have to pay full price in order to spoil yourself. It isn't the fact that you're spending a lot of money that makes Treat Yo Self Day special; it's the fact that you're purchasing or experiencing something that you would otherwise deny yourself. Since the cost isn't directly tied to your appreciation of the day, there's no reason to overspend when you don't have to. You might as well work to keep your final price as low as possible. Rebate apps and coupon apps like those listed in this guide can shave off considerable cash from your shopping cart. Combine codes and other offers to maximize the savings you can earn on a single purchase.
Focus on small items that have a big impact
Indulging in decadence doesn't always have to involve champagne and caviar. When you can find luxury in the smaller things, you get to have your cake and eat it too — or you get to spoil yourself with something new without breaking the bank. Economists call this the Lipstick Effect. First coined by Leonard Lauder of Estée Lauder, it describes how consumers opt for smaller splurges (like lipstick) over big-ticket items during financially trying times. While you can't afford to splurge on Dom Pérignon, you can serve up an affordable sparkling wine.
Splurge with sales carefully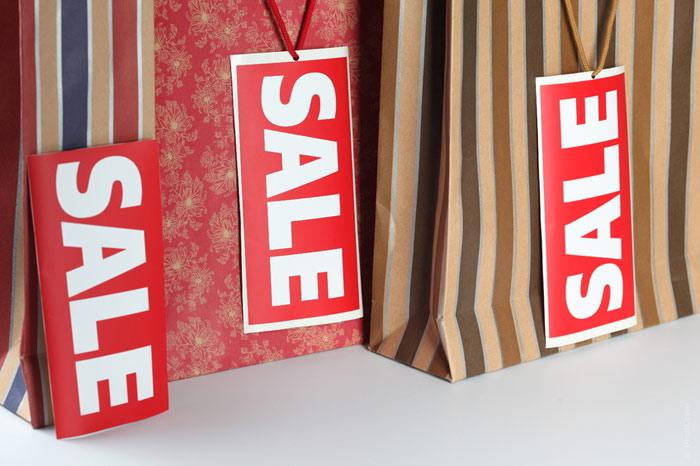 A sale is a great way to spoil yourself without spoiling your budget. Out-of-season items can fetch for less than half their original price when put on the sales rack, making them a responsible indulgence. You can usually catch these sales at seasonal turnovers, but individual retailers will follow their own schedule when offering smaller sales. A Chrome extension like Shoptagr notifies you of these sales. This extension keeps track of pinned items in your size, and it will alert you when anything on your list dips below full-price.
Just be careful when shopping the sale section. When you purchase something that's 40% off, you're still paying 60% of an item you wouldn't normally buy. Don't get carried away with a sale and buy too many items just because they're individually less than full price.
Remember it's just a day — not a lifestyle
It's easy to spend money on the finer things in life, but don't let yourself get carried away. When you make this a lifestyle choice, you risk jeopardizing your finances. Even a single day can be a challenge for those people on small budgets, so be careful with how you spend your money. When you use up extra cash that would otherwise go towards important bills or tap into savings reserved for emergencies, you'll be unprepared for when you need to pay for these things.
Typically, when facing unplanned or accidental cash shortages, payday loans from a company like MoneyKey can help you bridge the gap between your bank account and your bills. They're a direct lender of payday loans in most of the states they lend in, so they provide easy, convenient, and fast financial assistance. In most cases, borrowers receive cash loans within one business day.
However, they aren't meant to finance your Treat Yo Self Day or any other unnecessary purchase. They're a short-term solution to critical cash crunches when you're expected to cover essential bills or repairs you can't afford on your own. If you don't have the cash to spend on anything other than the necessities this October, then don't buy it. Wait to treat yourself until you have enough money in your bank account to cover both.
Treat Yo Self Day is supposed to be a momentary excuse to splurge on a special item or experience—not a lifelong habit of spending money irresponsibly. Remember to limit your spending as you search for ways to celebrate this day of indulgence. When you plan your splurge carefully, you can observe Donna and Tom's favorite day without breaking the bank.