'Tis the season for summer weddings! You're most likely in the midst of being a guest at lots of summer weddings, so you may be feeling a bit stretched to come up with many different gift ideas. With a little bit of advanced planning and personalization, you can think of plenty of great and inexpensive ideas that will make a big impression on the married couple.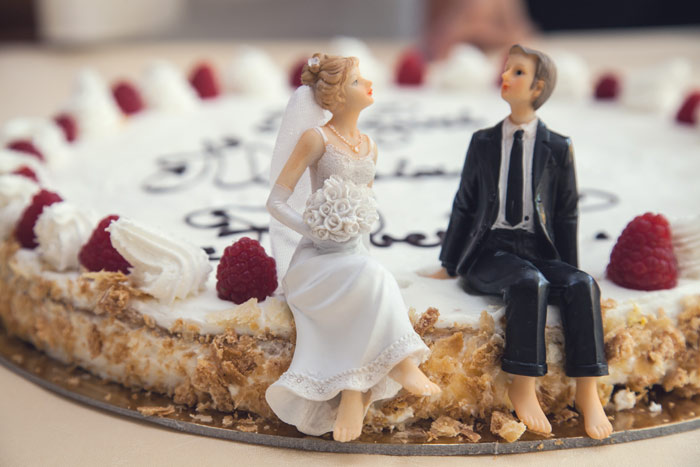 If you're going to be shopping from the registry, don't only buy from the registry. It's a great idea to buy things that you know they're going to love, but you can make it extra special to fit their personality by thinking outside the box. You can gift something as basic as a set of towels if you add a little something extra in. For example, when giving the towel set, have them tied up and arranged nicely with a ribbon and package them in a gift basket or gift bag full of treats or lots of other new home essentials, especially if the couple is soon to be buying a house. Alternatively, you could consider using the basic gift as a sort of fake-out. Wrap up the towels nicely, and in the middle, hide a generous gift card for their favorite restaurant.
If you're crafty, don't be afraid to try your hand at a handmade gift. If you don't know how to make anything handmade, now might be a good excuse to take the time to learn a new hobby. You could try your hand at knitting or crocheting, painting, sculpting, or doing woodwork. If you're close with the bride and groom, you can make something more industrious like a blanket or a piece of art for display. However, as these kinds of gifts can take a long time to make and as they are meant to be used and displayed regularly around the house, you won't want to make anything too complicated if you're not confident that the bride and groom will like it. If you're not feeling confident that you will be able to anticipate the couple's taste, make something smaller like a hand-knitted set of dish towels, a hand-woven basket, or a small handmade box or piece of pottery that can be displayed or used for a practical purpose like holding jewelry or keys.
If you know the couple's taste in décor, consider buying them art or other objects for home décor. It can be risky to buy something like an art piece as it is a big investment and you won't know for sure if the couple will like it, but it can be a really nice gift for a couple starting a home together if they do like it. If you don't want to buy a piece that is such a commitment and could be hit or miss, consider shopping around for modern decorative pieces that can brighten up their space, but won't overpower their existing design scheme. For example, Touch of Modern sells home decorations and small items that can be easily added to a variety of modern design schemes, which means you can be confident that your home decoration gift will suit their tastes (even if you aren't sure what their tastes are).
If you can't afford to buy a gift as elaborate as you might like, an alternate idea might be to plan a special event for them. For example, if you know they will be visiting your area soon, or if you live near them, plan out a weekend of activities and events for a day or a weekend of fun and present them with a guidebook as their gift. Invite them to visit you for their day on the town at any time. If you are particularly knowledgeable about a certain area, it might be a good idea to use that knowledge in your gift. For example, if you volunteer at local park, trail, or historical site, you could plan a day around the town where you do any set of the following: give them a tour of the local area including the site where you volunteer, a nice meal as your treat, plan a nice picnic, arrange for them to do something special, like take a class. Try to plan an active day that keeps them busy and mix up free activities with activities where you treat them to something indulgent.
Giving a great wedding gift is all about being creative and about considering the bride and groom's individual personalities. Take the time to plan ahead and you will be able to come up with a few creative and thoughtful gifts without feeling like you necessarily have to spend too much money.