In May, the editors of 19 international Vogue editions signed an agreement promoting healthy lifestyle of the models and refusing to involve girls under 16 in photo shoots. However, two editions have broken their promise recently. Is the agreement no longer valid?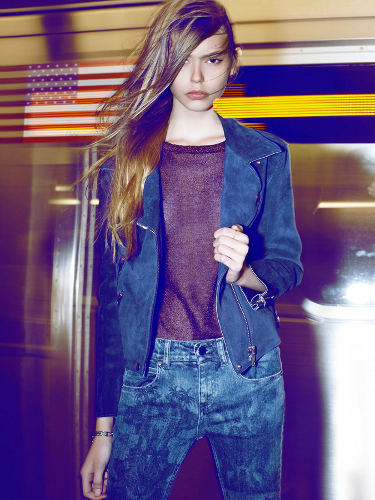 Those were two Asian editions that violated the agreement. In the August issue of Chinese Vogue, one could see 15-year-old model Ondria Hardin, and in the Japanese Vogue there was a photo shoot with 14-year-old model Thairine Garcia.
Let us recall that the May agreement of the editors contained six items, such as:
Do not work with models under 16 years of age, as well as those who have an eating disorder and are not healthy.
Reserve the right to check the information on the age of the models provided by the casting directors and by the models.
Does it mean that the agreement is no longer working?
The answer was received from Jonathan Newhouse, chief executive of Condé Nast (the publishing house, which publishes the Vogue magazines around the world). He assured that the ban on the use of underage models remained very serious and asked forgiveness for the errors that had occurred in the Asian editions. According to Jonathan, they will do everything possible not to repeat such mistakes in the future.