Victoria's Secret March catalog is ready, and it means that we have a new beach inspiration.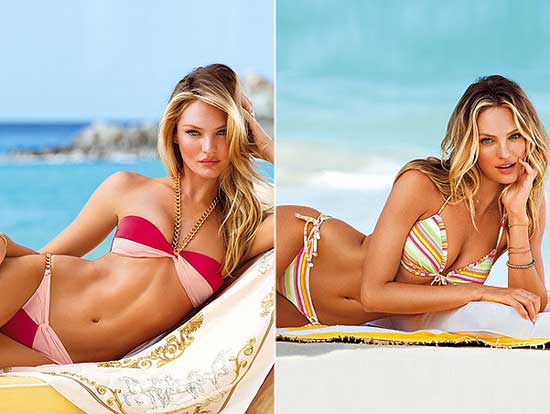 Models Candice Swanepoel and Alessandra Ambrosio practiced the images of tanned islanders with soft waving curls shaped by a gentle breeze after a swim in the blue waters of the ocean. They demonstrated seductive bikinis with tropical and floral prints designed in cheerful colors of hippie chic and natural shades of earth, water, and grass.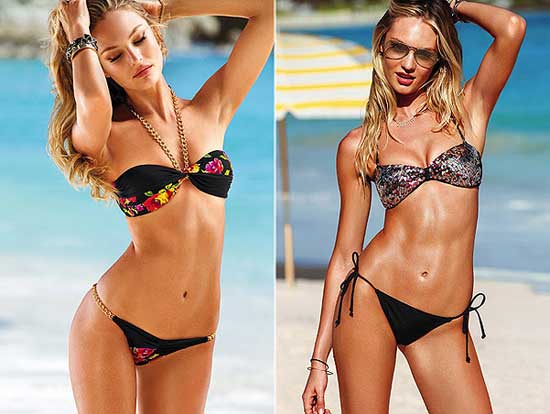 In addition to the beach uniform, the models also demonstrate a new line of underwear and clothing for sports and leisure activities, inspiring us to prepare for summer.