Good news: there will be two items of Fantasy Bra this year. However, the new fashion bras will not beat the record cost; they will be much cheaper than any of the previous versions.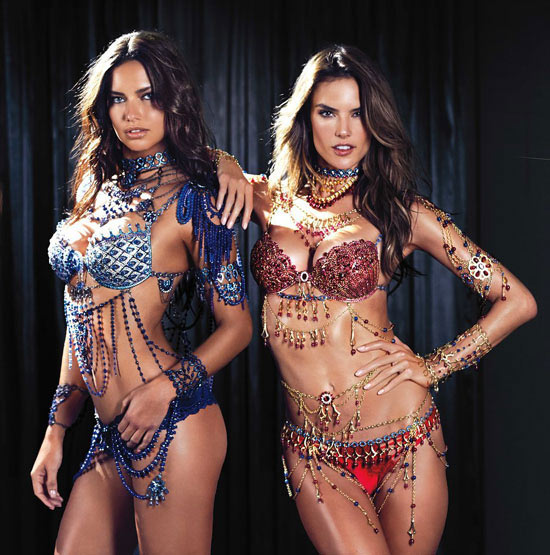 Each year, the iconic lingerie brand Victoria`s Secret presents its next creation of a Fantasy Bra. This bra is made by the best jewelers from precious materials. The cost of these bras is considerable. The most expensive Fantasy Bra was created in 2000 (it was estimated at $15 million); the second one in the ranking was the Fantasy Bra of 2001 sold for $12.5 million; and the third place went to the Bra of 2003 which cost 11 million.
This year's creation has a more modest budget, but there will be two of them. Each Fantasy Bra 2014 is worth $2 million and is made of 18-carat gold, with a decor of rubies, diamonds and sapphires. Presenting a Fantasy Bra is a special honor for the Victoria's Secret Angels; this year Adriana Lima and Alessandra Ambrosio have been entrusted with this mission.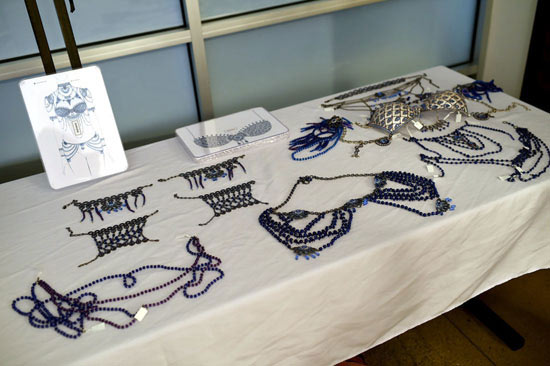 The manufacturing of each bra lasts over 1380 hours.
Adriana Lima will present the Fantasy Bra for the third time.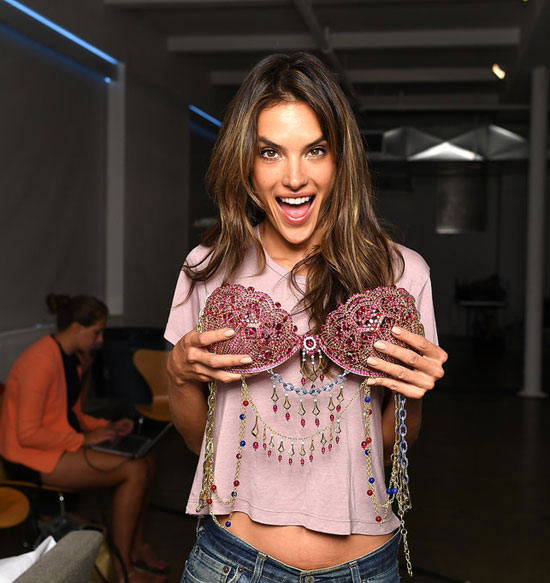 By tradition, the new Fantasy Bra will be showcased at the New Year's show of the brand.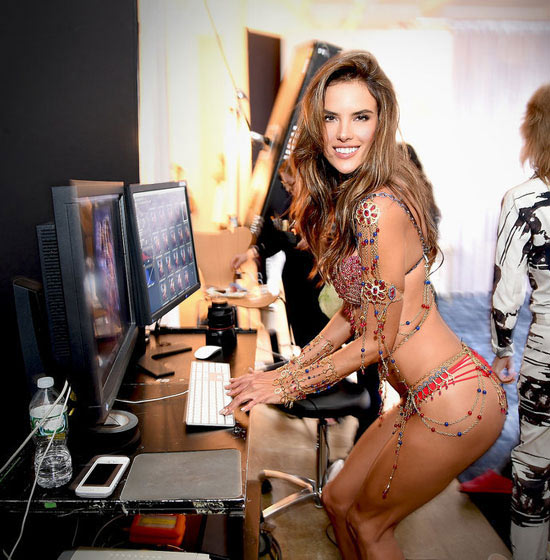 If you want to see all the precious bras from Victoria`s Secret, here they are: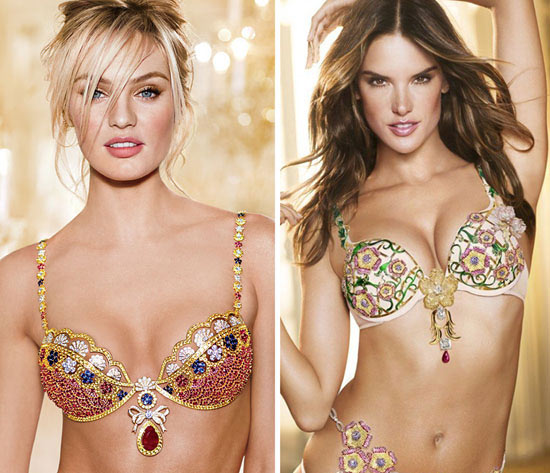 Fantasy Bra 2013 ($10 million) and 2012 ($2.5 million).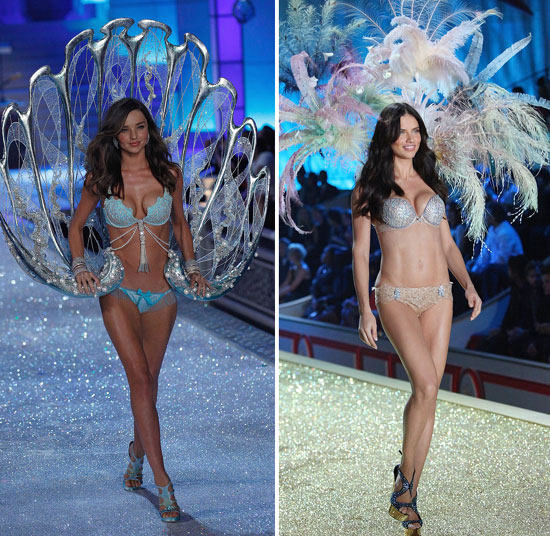 Fantasy Bra 2011 ($2.5 million) and 2010 ($7 million).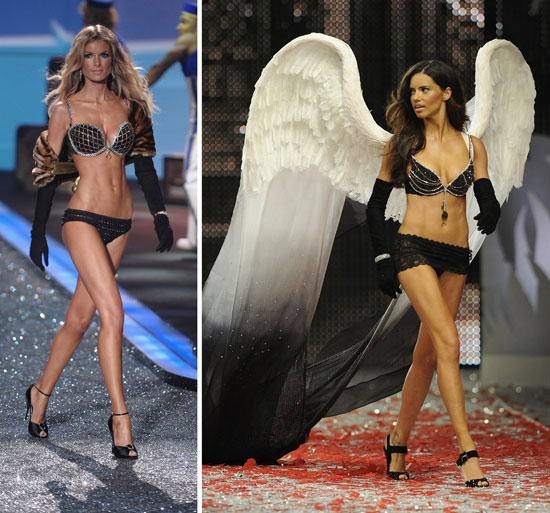 Fantasy Bra 2009 ($3 million) and 2008 ($5 million).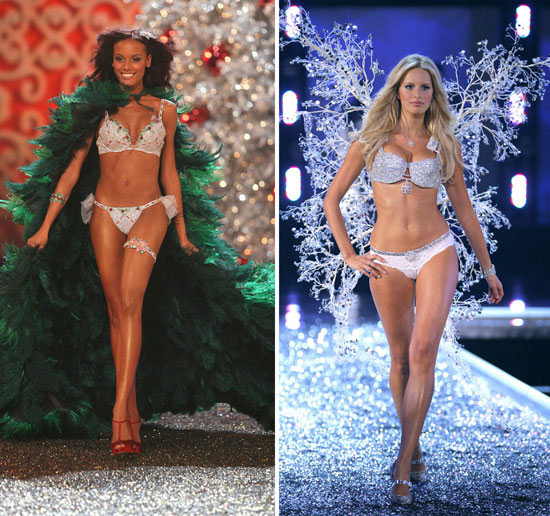 Fantasy Bra 2007 ($4.5 million) and 2006 ($6.5 million).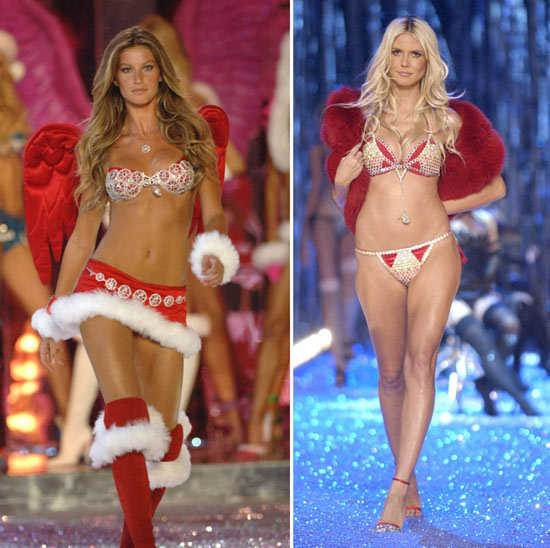 Fantasy Bra 2005 ($12.5 million) and 2003 ($11 million).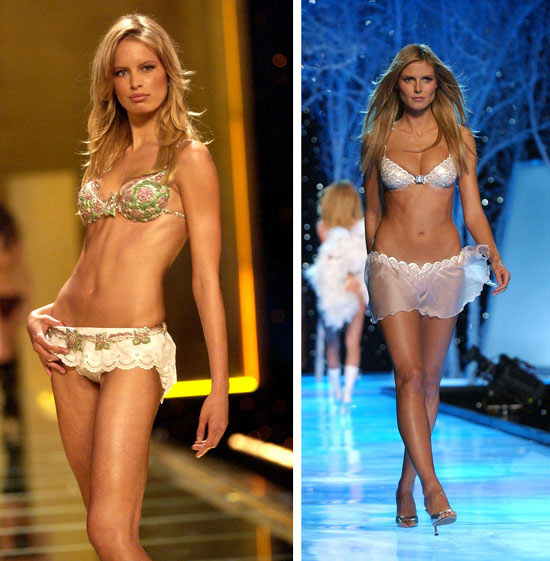 Fantasy Bra 2002 ($10 million) and 2001 ($12.5 million).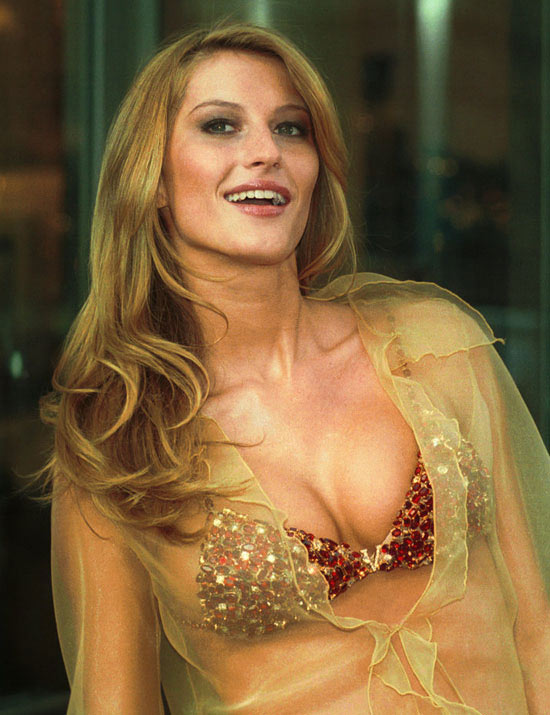 And the last photo is of the most expensive Fantasy Bra 2000, $15 million.