Fashion experts say that girls will have to forget about modesty and classic style this year. Boldness, originality and brightness in footwear trends comes to the front. Today we are finding out what women should pay special attention to.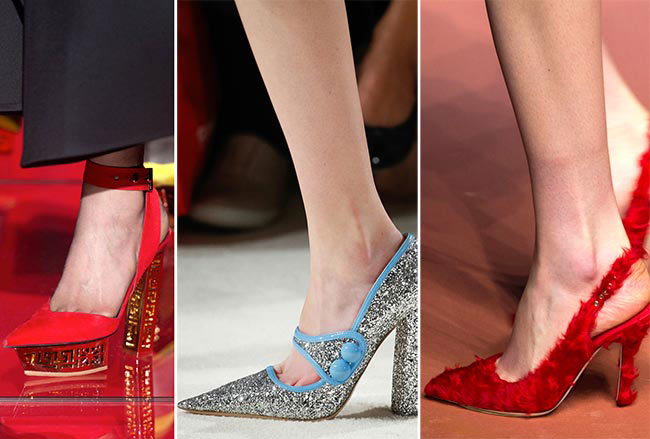 1. Ballet flats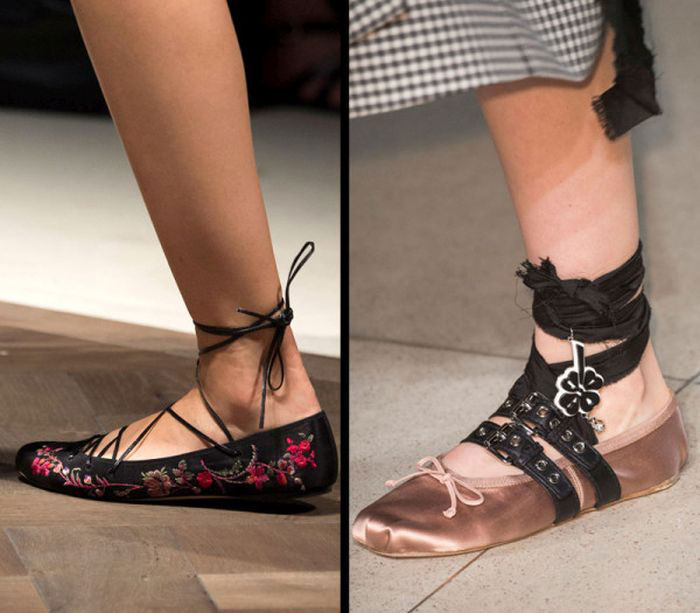 Designers returned to the good old ballet flats that were popular a few seasons ago. This time they are very similar to the original shoes, which a ballerina wears on stage. They differ only in decoration – for example, embroidery or massive belts.
2. Massive wedge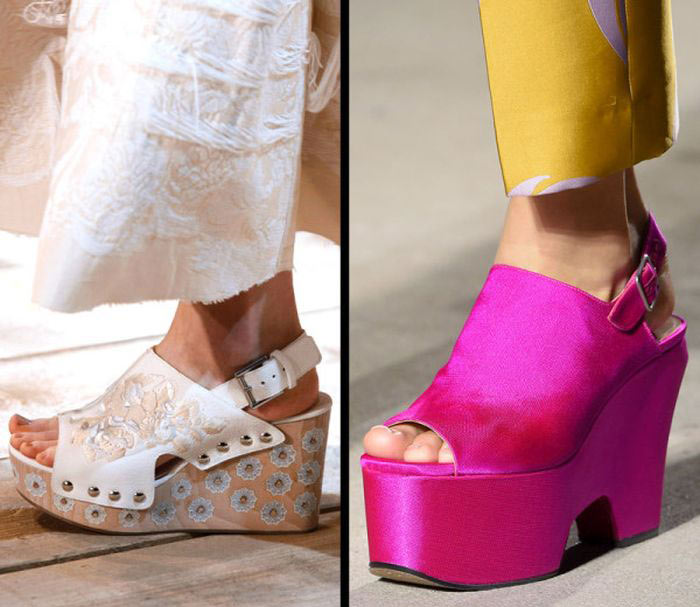 Designers have decided to come back to the high solid wedge, which was so popular in the 90s. Now it is wrapped in satin, velvet, latex and even leather, and is additionally decorated with voluminous flowers and studs.
3. Coarse sandals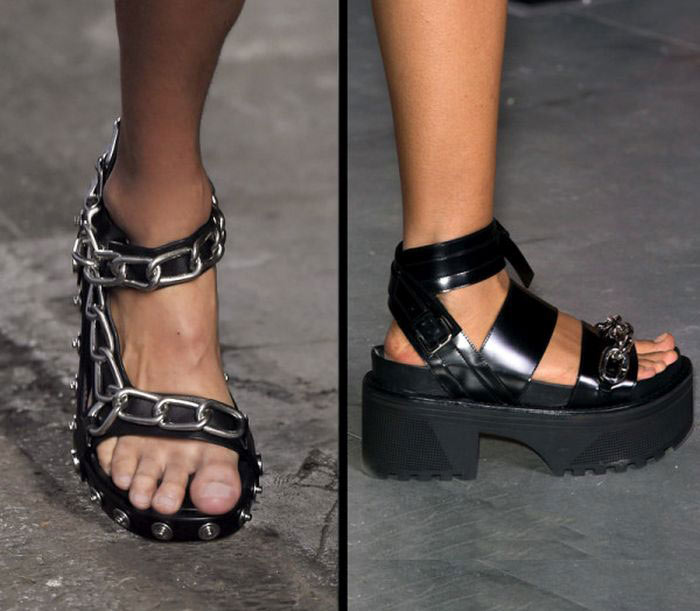 Along with abundant decoration, deliberate coarseness comes to the fore. In this extraordinary way, fashion experts decided to emphasize feminine beauty, which, in contrast to coarse shoes, will stand out clearly.
4. Pointed toe + low heel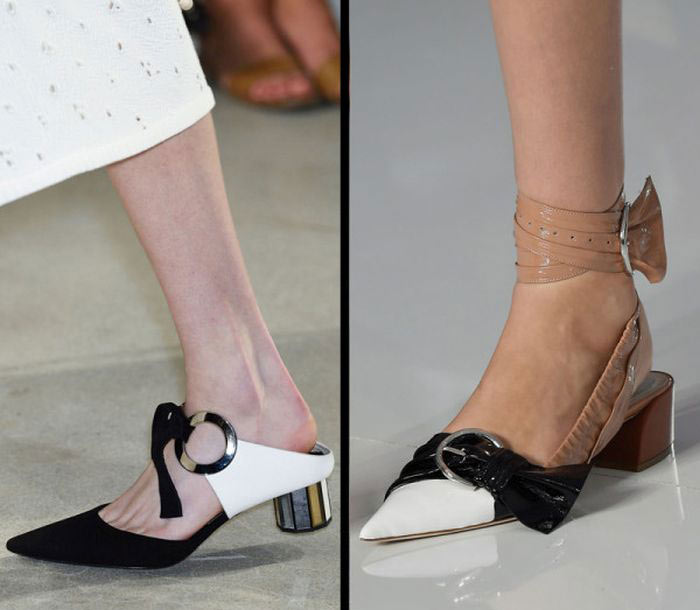 The leading fashion brands are convinced that the modern woman needs comfortable shoes. Therefore, they offer to introduce a low, steady heel. At the same time, the shoe toe must be pointed, but not very long. Designers believe that this type of footwear can emphasize sexuality and make your image dramatic.
5. The rhythm of Latino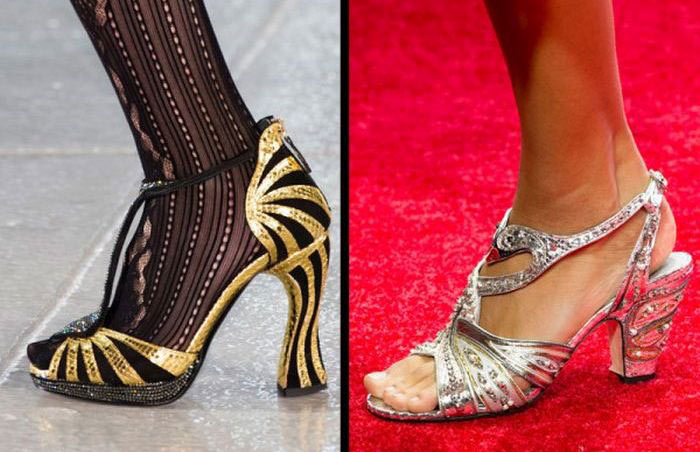 Many footwear designers were inspired to create unusual footwear not only by ballet, but also by Latin American dances. For example, the collections of many fashion houses feature comfortable sandals on average heels, richly decorated with sequins, rhinestones, golden and silvery details. One look at them is enough to see the similarities with the shoes worn by Latin American dancers.
In 2016, designers focus on comfort, unusual shapes and bright colors, but not all of them share the same viewpoint. Some designers, in order to stand out from the crowd, come up with very creative, but extremely uncomfortable shoes. However, it is interesting just to have a look at them!