The NewYorkMagazine fashion editors called pants, made of two different pant legs the most fashionable trend of 2013. In such pants celebrities were seen on the catwalks and in boutiques.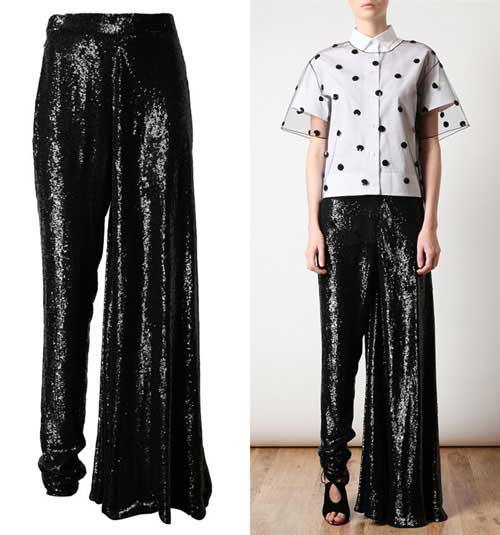 Split leg skirt-pants from Christian Dior have been worn by Jennifer Lawrence and Leelee Sobieski. This model is half skirt and half pants.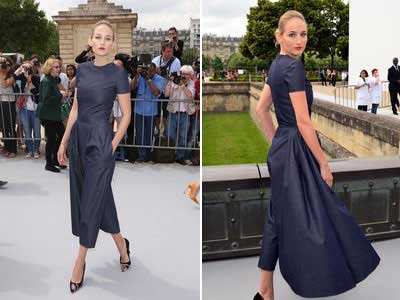 Split leg pants were seen at the Missoni show. Another luxury option is ASHISH culottes for $910.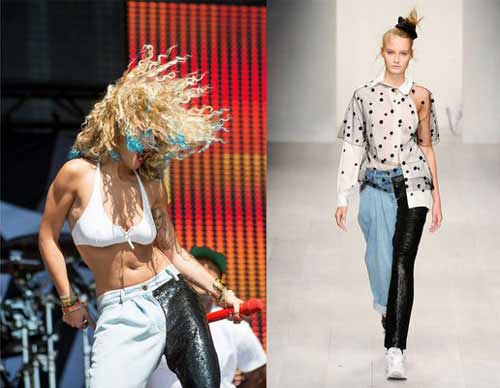 Miley Cyrus has been recently out in two-colored jeans.
And last weekend Rita Ora performed in such pants: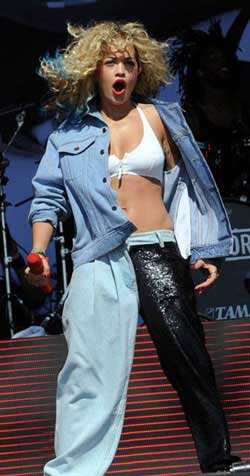 It seems to be a trend. NewYorkMagazine finds that very soon we can expect these models by more affordable brands. Who's first? Topshop?