The  " title="Gucci SS 2013″ target="_blank">advertising campaign of Gucci reminded of the time of Tom Ford, but the new promo shots of his own brand cannot be confused with anything else.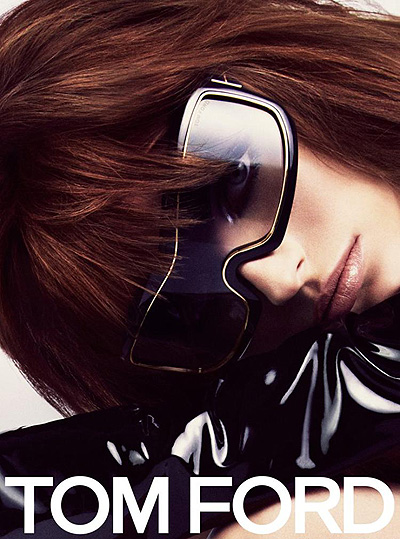 According to Tom Ford, the spring and summer of 2013 will be marked by an aggressive vamp image with a bright smoky-eyes effect and a bouffant hairstyle, reminiscent of the 1960s and the time of space exploration.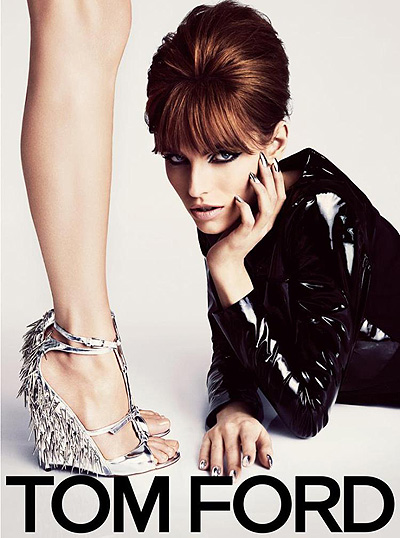 Futuristic motifs of the collection resulted in the use of patent and metallic leather, fabrics with unusual textures, and original accessories. By the way, Anne Hathaway has already put on sandals or boots from this collection.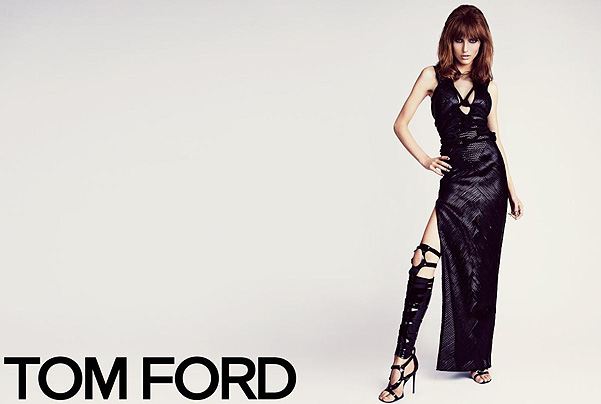 he designer himself was the author of the series of pictures. The photo shoot took place in Los Angeles. The role of "Barbarella" in the photo shoot was performed by Karlina Caune.