The seasons are changing once again, and it's time to update the contents of your wardrobe. Getting a new pair of shoes is always a great way to walk alongside what's trendy, and being fashionable allows you to showcase your great taste while feeling comfortable in your own footsteps. Are you running out of ideas what shoes to wear? Then let us address this problem right now: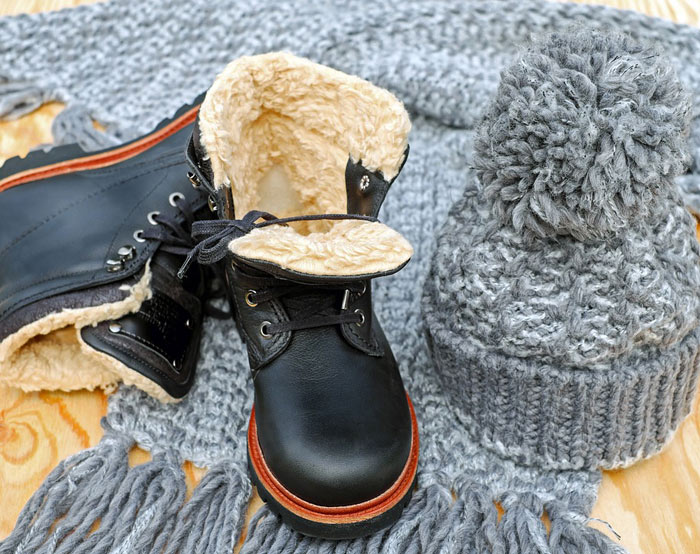 ECCO Mens Track 25 High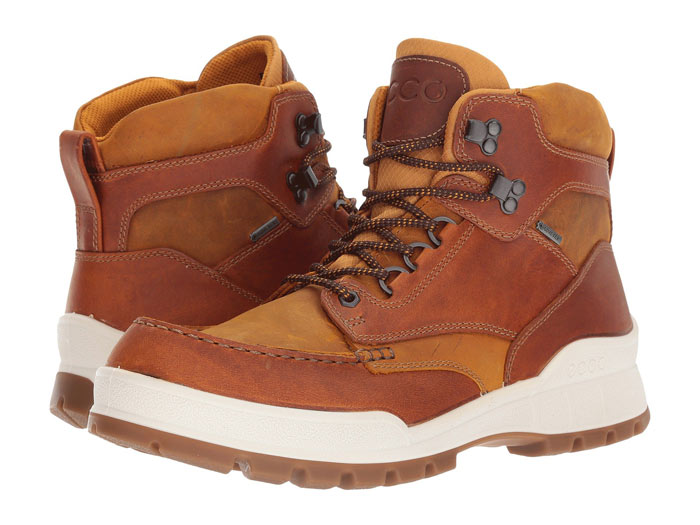 Combine the outstanding navy color with a yellow bottom and yellow shoelaces, and you're onto a sure winner. These boots are just perfect to wear during the colder months, and they will allow you to conquer any type of terrain with ease. The full-grain leather and nubuck hide they're made from is what makes them robust and yet comfortable to wear at the same time. Also, they're 100% waterproof, so you'll be able to walk in the deepest of snow without any kind of limitations whatsoever.
BEARPAW Women's Emma Short Snow Boot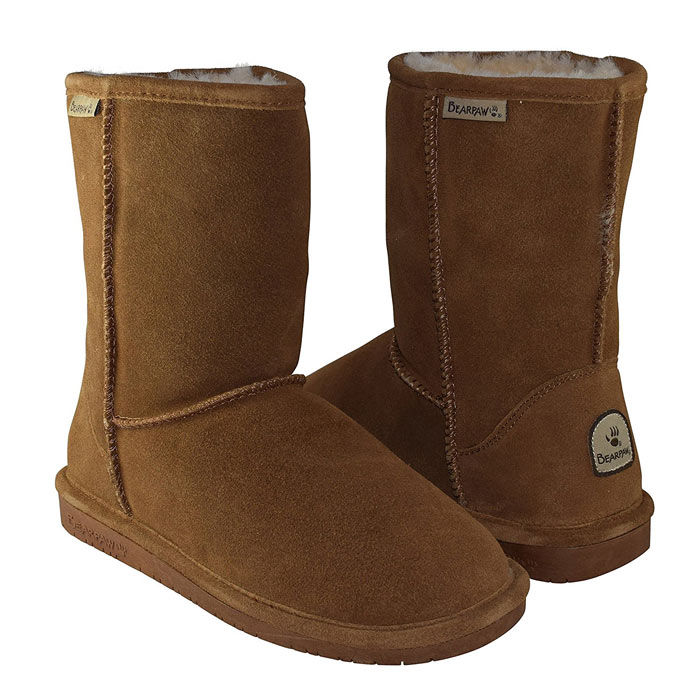 If purple's your color of choice and you're looking for something comfortable to wear while also being to combine it with a casual skirt or dress, this pair of boots might be just what you need. Best suited for urban environments, the soft suede the upper portion is made from will make you want to stroll around the city for hours on end without taking a break; that's how pleasant they are to wear. Thanks to their versatility, you can wear them the entire year.
Alegria Men's Packard Olive Suede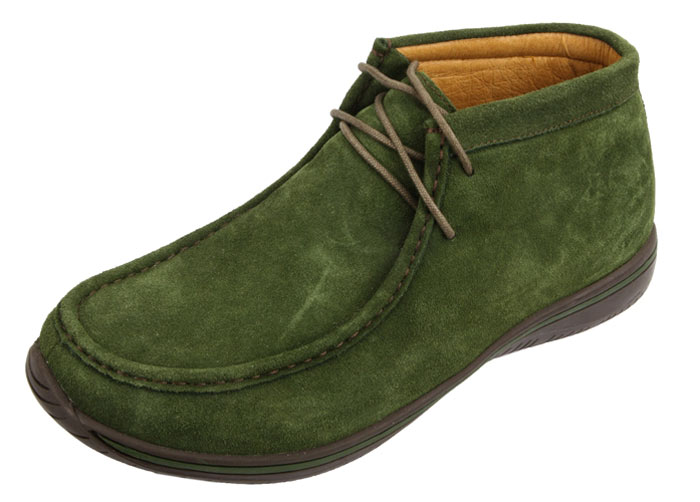 Are you feeling tired of always wearing the typical brown or black shoes? The Alegria Shoe Shop has come up with an answer: the beautiful moccasin Alegria olive suede shoes are made from green leather that's suitable to wear for an entire day without any problems whatsoever. These are an absolutely great fit for the winter season since they will keep your feet warm while also relieving a great deal of stress on your muscles and joints.
UGG Women's Adirondack II Winter Boot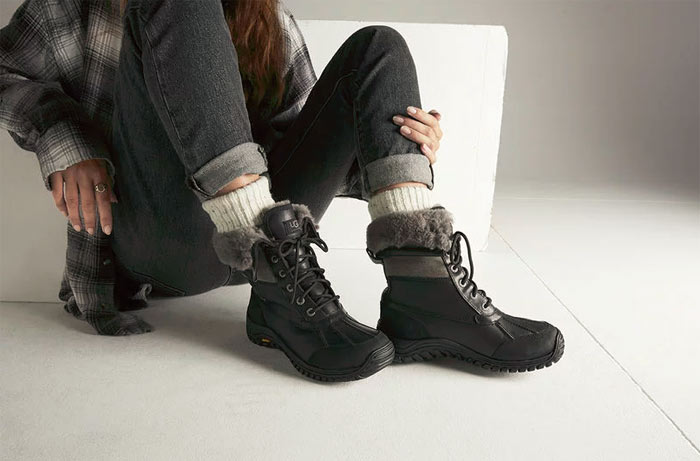 Uggs just never go out of style, and women all around the world love them for their unique level of comfort and style. Featuring a removable insole that you can change at any time, your feet will always remain dry and cozy. The waterproof materials these beige boots are made from allows you to jump in puddles and snow like a little kid without having to worry about getting your feet wet.
Women's Waterproof Tactical Mountain Walking Snow Knee Boots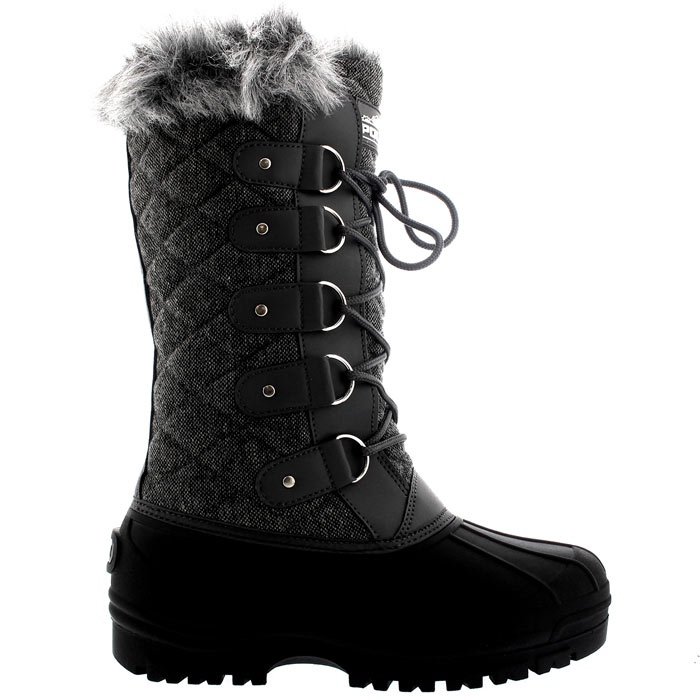 Black is great because it goes with any piece of clothing you can imagine. These women's boots are affordable and waterproof, which easily qualifies them as one of the best purchases you can make this winter. The slip-resistant rubber sole allows for plenty of mobility and you won't have to ever worry about slippery surfaces. The outer layer just screams "rebellion" and is bound to make a lasting impression on anyone who lays their eyes on them.
Conclusion
These are only a couple of suggestions, and when it comes to footwear, your imagination remains the only limit. The sole remaining question is this: do you dare venture into this world of fashion and pick something that will make your friends and colleagues want to wear the same model?