The following designer collaboration will give us very unusual collection: popular brand Moschino will work with Italian company Kartell in order to create a new collection of plastic ballet flats BowWow for the Spring-Summer 2011 season.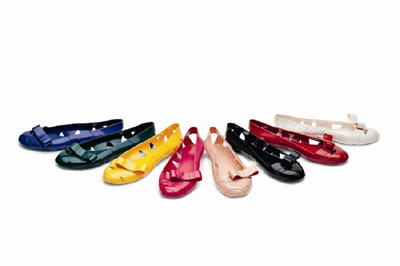 The collection will delight Moschino fans, forst of all through its variety of colors – starting from classic black, white, beige, and extending to bright red, green, and blue. How easy is it going to be to walk in those ballet flats? We can't be certain yet. However, fashion lovers will be able to check out those shoes, made with woven strips of plastic, as early as January 2011, once the collection is released.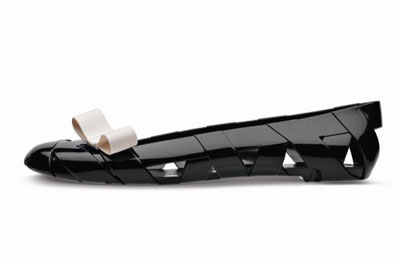 Source of the image: Thefashiontime.com.