Began the month of Pisces, a watery sign ruled by Neptune, the Roman God of Sea, and look, there's a offering to the ancient god from the French luxury accessories label S.T. Dupont that issued a set of three pens and a lighter.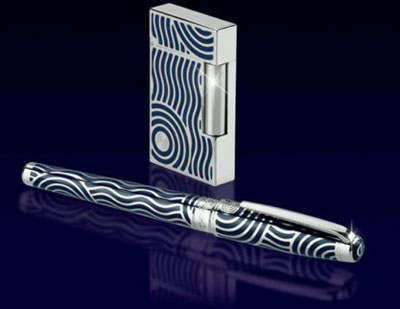 The set, including Olympio Large pens (a fountain pen, a roller and a ballpoint) and a Ligne 2 lighter, is simply called Neptune and displays blue wavy patterns on Chinese lacquer depicting the ocean's vast calmness and turbulence at the same time.
A limited edition numbering 888 units, the Dupont tributary set can be bought by all worshippers of Neptune for the price of over $1,000.
Source of the image: St-dupont.com