Prada has finally demonstrated a complete series of accessories that complemented the ensembles at the showing of a new Spring-Summer 2012 collection created by the fashion house and presented at the Fashion Week in Milan.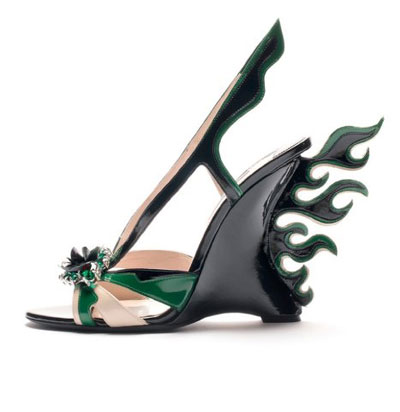 Shoes have certainly been the key element of the collection of accessories: high heels and sandals on a platform which, no doubt, would have decorated the wardrobe of any superheroine due to their bright, contrasting colors and decorative "wings".
Against the background of the shoes for superheroines, other accessories from the new Prada collection look quite ordinary, despite the bright, almost neon, pink or orange edging of the bags made from a practical dark skin.