While discussions of the scenarios of celebrating Valentine's Day are getting extremely popular, Agent Provocateur lingerie brand offers its own romantic plot.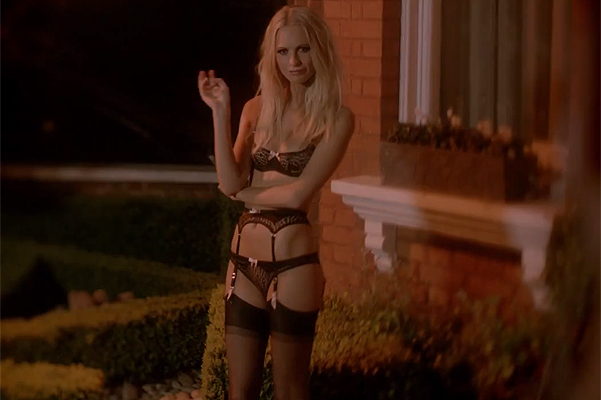 Poppy Delevingne performs the main role in this video fantasy, dedicated to the festive collection of lingerie. For a few moments, Poppy manages to distract attention from her successful sister, Cara. To accomplish this feat, the elder Delevingne sister has all the necessary tools: a dinner table decorated for the holiday, lit candles, seductive lingerie and a romantic mood in anticipation of her lover.
However, this carefully planned scenario is ruined by an accidental happening: the heroine runs outside to turn off the car alarm and encounters… a handsome neighbor, returning from an evening jog. At the sight of the half-naked beauty, his eyes immediately light up with passion.
If you want to know what else happened during the encounter of our Valentines, watch the video below!