The heroine of the collection by Peter Copping (Nina Ricci) was a young girl, trying on the clothes of her mother and grandmother. They were a little loose and rather big, emphasizing the girl's fragility and tenderness.


The abundance of translucent fabrics and linen items made the collection a little provocative: due to them, the models resembled Lolitas. However, transparent lace replaced the popular in the USA polyester in the 1950-s.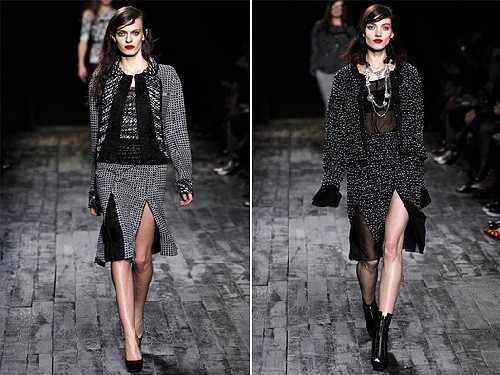 The majority of the images are rather strict and concise (but with a hint of sensuality, which is admired by the designer). The collection contains a lot of midi length dresses, tweed suits, split pencil skirts, and feminine blouses.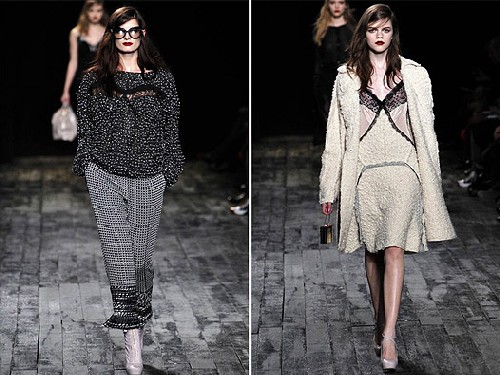 The color palette is dominated by calm, autumnal colors, including different shades of burgundy, pale pink, purple, powdery, and, of course, black. Due to the accessories – the shoes in the spirit of the middle of the 20th century with brooches decorated with strass, high gloves and small handbags on a chain – the models looked slightly old-fashioned, but at the same time incredibly feminine and elegant.