The New York Fashion Week ended with shows by Ralph Lauren and Calvin Klein, passing the baton to London, where fashion shows are already underway.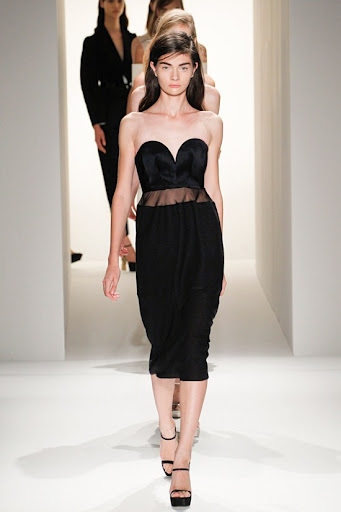 Ralph Lauren
Latin American motifs is a favorite topic of the designer collections. Last spring and summer puffed skirts and dramatic color combinations graced several fashion shows – from Moschino, Oscar de la Renta and Kenzo to Emilio Pucci and Valentino. And the new bullfight 2013 was opened by Ralph Loren show, held as part of the New York Fashion Week.
The topic of Spain and Latin America was presented by the designer through the prism of the 1920-s fashion: the models, dressed as matadors in fringed leather pants; caballero hats and berets; boleros decorated with beads, lace and organza; silk scarves around the neck and a loincloth on the hips – real quotes from the novel "The Sun Also Rises," by Hemingway. The viewers were also shown colorful woven capes, fringed bags of perforated leather, georgette dresses with beaded embroidery on the shoulders and a low waist, tiered organza skirts and platformed sandals.
The author of the collection did not go far from the palette of traditional Spanish costumes, adding the Latin American cheerful colors: tomato, turquoise, ivory and amethyst. Viva Espana!
Calvin Klein
The final chord of the New York fashion week was the Calvin Klein Spring-Summer 2013 fashion show. The designer is famous for his laid-back style, the secret of which is extreme minimalism, concise forms, and silhouettes.
The designer of the brand, Francisco Costa, presented new structural findings, such as mixing tough graphic, flowing silk, jersey, viscose and crepe in the dresses perfectly fitting for the red carpet, to the audience which included Amy Adams, Emma Stone and Diane Kruger. Get ready to applaud the stars, who will try on Calvin Klein this season.