At his show during the New York Fashion Week, Marc Jacobs plunged the audience into the atmosphere of a mysterious fairy forest. The models on the catwalk at once reminded of the fairy-tale characters: the Mad Hatter from "Alice in Wonderland," Willy Wonka and the characters of the Brothers Grimm.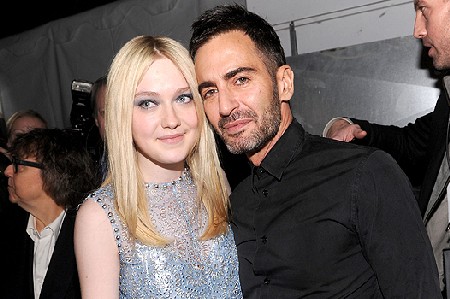 This time, Jacobs made a bid for eclecticism and theatricality. He plays with Victorian and fairy tale motifs, that are disclosed in the ankle boots with huge buckles in the style of old shoes, shortened trousers resembling woman's knickers by their silhouette, and fancy antique models. The image of the mannequins was repeatedly complemented by huge Edwardian fur hats, as if created for the cold Russian winter!
The coats, made in a variety of color combinations, textures and silhouettes, were the main element in the collection. Wraps made of the wool of Scottish sheep became a real hit, which seemed to have become a fall trend even before the guests left the hall.
Jacobs used a rich variety of materials and textures, including brocade, jacquard, tweed with a shiny thread, larger knitting and fur, as well as shimmering holograms and patchwork techniques. The color scheme of the collection is also very rich, ranging from the noble purple to the bottle-green color.