A new collection of wedding gowns by Vivienne Westwood was presented at the last weekend's first Luxury Wedding Show in London.

White classic gowns in the spirit of the dress of Parker's heroine from "Sex and the City", white gowns with the elements of rock, romance, and fiction. A cream gown, and she would not be Vivienne Westwood had she not created a scarlet gown!
Wedding gowns from the new collection by Vivienne Westwood are really unusual: the future bride will find here a romantic image, the image of a peasant woman, who is led to the altar by her farming father, and even quite daring gowns reaching only the knees and looking quite traditional from the back.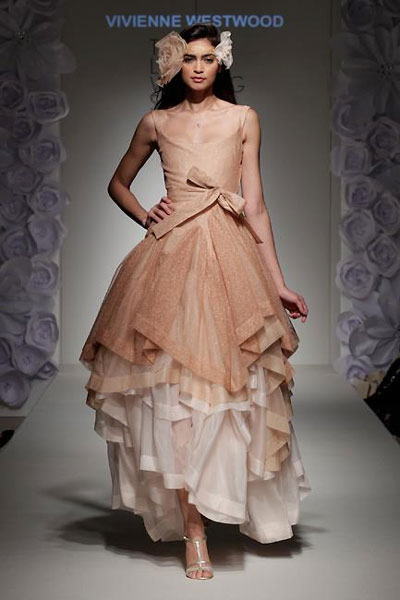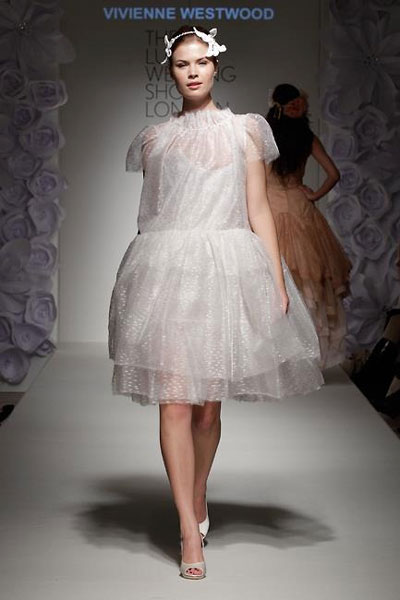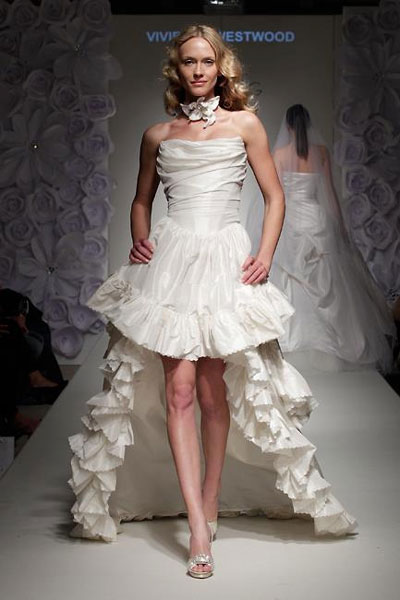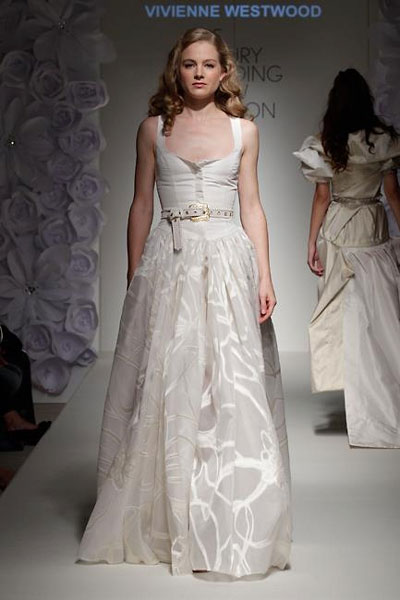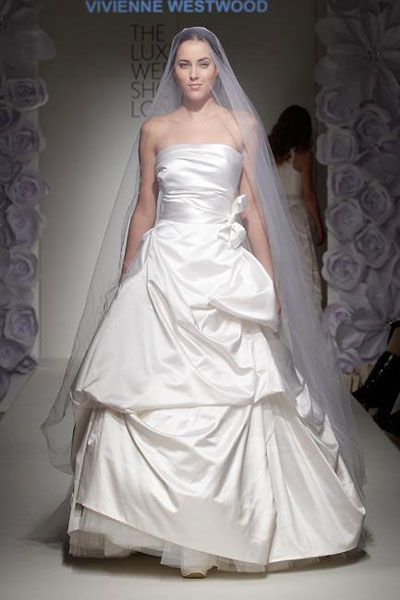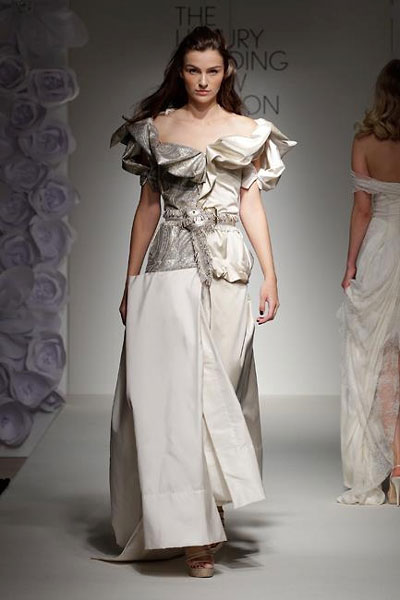 Source of the image: Facebook.