Marilyn Monroe's famous white dress from the film "The Seven Year Itch" will be sold by auction in the nearest future. The auction is planned for June 18, and it will present the most recognizable dresses of Hollywood divas.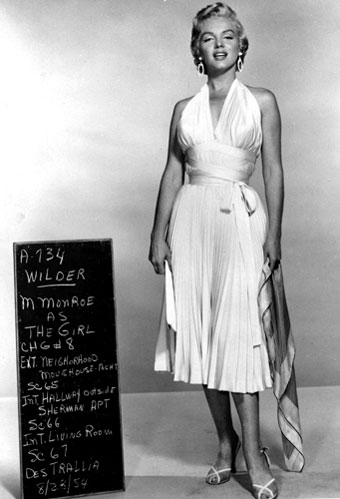 Marilyn's white dress has officially become the most expensive item of clothing: the organizers of the auction have already estimated the price of the dress – $ 2 million.
Hollywood actress Debbie Reynolds, who is the owner of the legendary dress, has a collection of more than 3500 vintage costumes and memorabilia of the golden era of Hollywood. Except Marilyn Monroe's dress, other no less memorable items of clothing will be sold by auction, including Judy Garland's red shoes from the movie "The Wizard of Oz" and Charlie Chaplin's hat.
Source of the image: Marilynmonroesource.blogspot.