According to the results of the new study conducted by the American Global Language Monitor analytical group, London unexpectedly became the fashion capital of the world number one, ahead of New York that had been holding the honorary title for three years.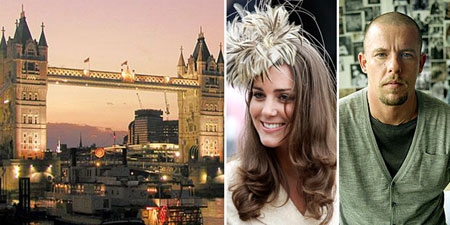 Of course, London has been "brought" to the top of Fashion Olympus by Kate Middleton and Alexander McQueen fashion house, whose designers have created a wedding dress for the new British princess.
Apart from London, the three leading cities include New York, which is a runner-up, and Paris. The first dozen of fashion capitals of the world also includes Milan (the fourth place), Los Angeles (the fifth place), Berlin and Singapore which has won the title of the "fashion capital" for the first time over the previous eight years of annual surveys.
Source of the image: Fashionist.