Alber Elbaz, the creative director of Lanvin, never stops repeating that the source of inspiration, which the designer is guided by before working at another collection, often has little to do with the final result.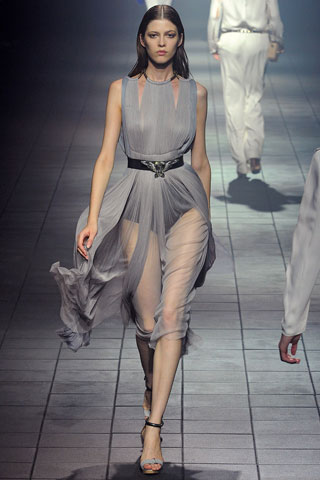 Spring-Summer 2012 collection, presented by Lanvin at the Fashion Week in Paris, was another example of this phenomenon in Elbaz's creative activity. The collection of the famous designer had been inspired by the images of the angels, fallen into hell, but in the process of creating the collection, the angels turned into quite real contemporary women.
It is this kind of a "return" that explains quite a modern silhouette at the basis of Lanvin Spring-Summer 2012 collection, an original and raised shoulder line, rigorous and clear lines of the items opening the show. However, the new collection presented by Lanvin is full of contrasts: strict suits and dresses with raised "sharp" shoulders coexist with exquisite ensembles in Lanvin's traditional style. They are incredibly feminine, with their delicate silk which smoothly outlines the contours of the female figure.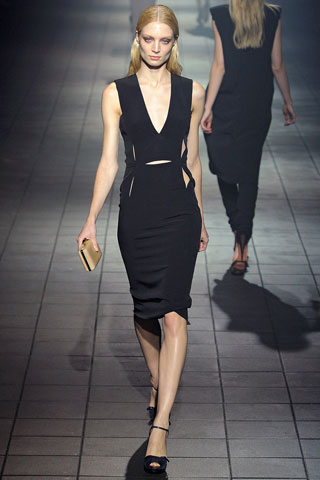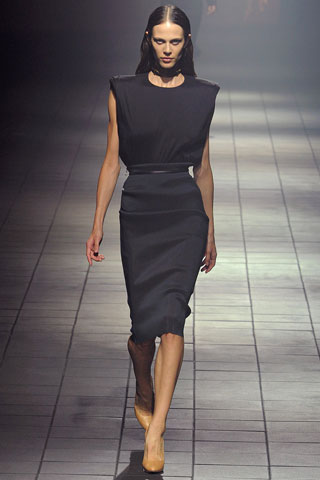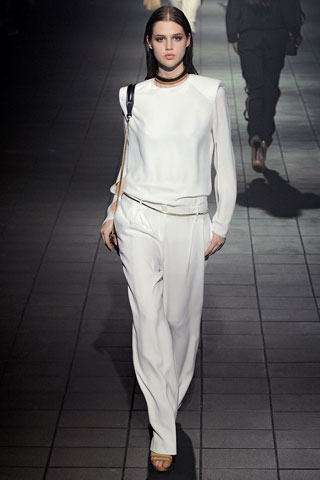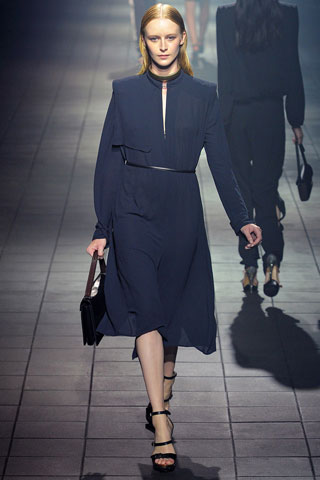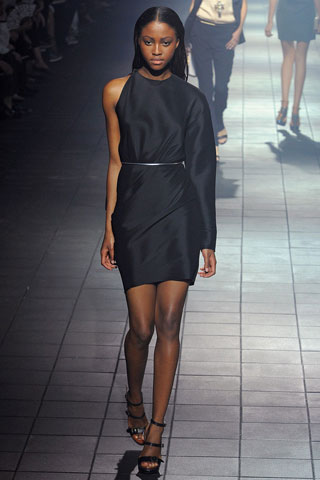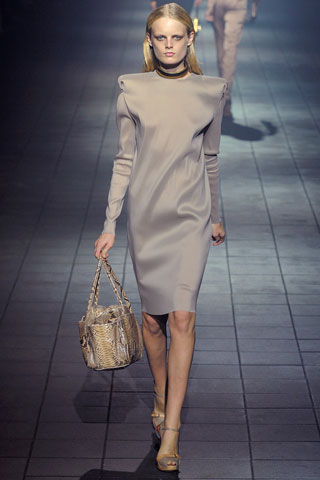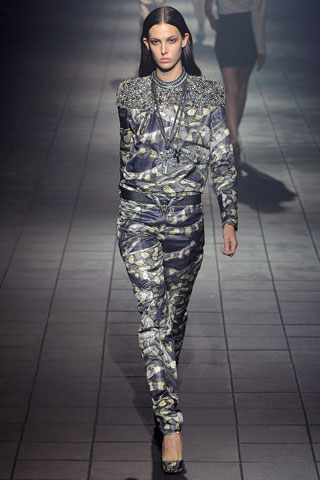 Source of the image: Style.