Anticipating St. Valentine's Day, Kelly Brook presented her vintage style lingerie collection for the New Look stores.


The models of exquisite lingerie by Kelly Brook are done in pale pink tones with lace trim and enjoy a considerable success. Brook reports on Twitter that the sale of lingerie for New Look has increased by 18%.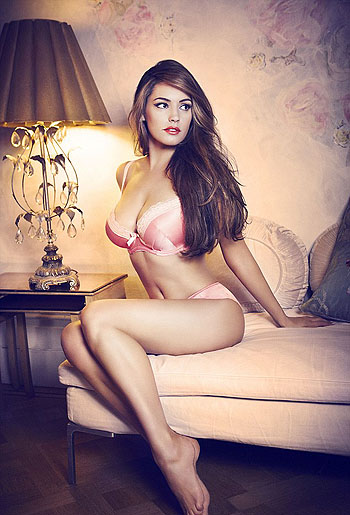 Brook, who loves to emphasize her feminine forms, appeals to others to do the same:
"I don't like minimiser bras,' she said in an interview with Now magazine. 'I think girls should embrace their curves – push' em up! Lacy French knickers that accentuate your waist flatter us curvy girls."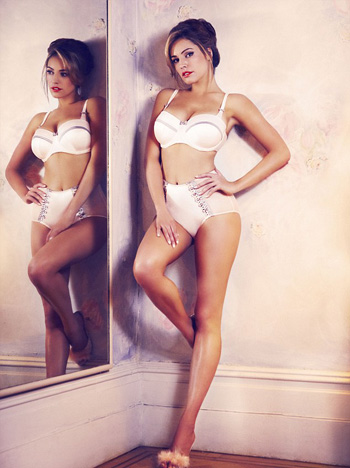 And Brook's lingerie collection surely belongs to her favorites:
"I have the whole collection I've designed for New Look too – it's so comfortable to wear and looks super-sexy."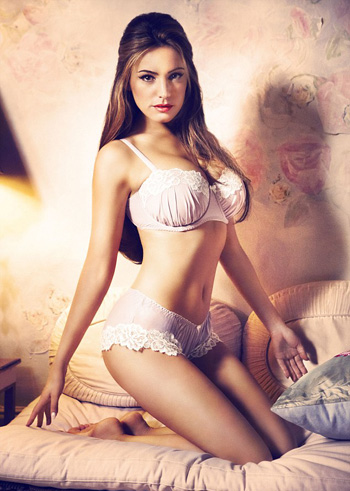 Kelly says that she has been collecting Agent Provocateur lingerie since the age of 19 years and that she likes Victoria Secret bras. She also secretly admits that just as Marilyn Monroe she wears only a drop of her favorite perfume at night. In her case it is the personal Fracas perfume. The secret of appeal, according to Brook, is as follows:
"My secret to instant sex appeal is confidence and being with someone who makes you feel like you're the only girl in the world … 'I can't bear the fact that girls these days think you have to be thin to be beautiful and successful … 'I'm not thin. I don't starve myself. I don't look at my face and body and think I need surgery or a boob job or a bum lift. "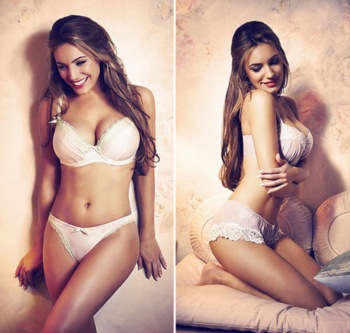 We can agree that Kelly Brook surely needs no plastic surgery!