Cooperation of affordable companies with luxury brands is not a novelty in the world of fashion. Collections, which have come as a result of these collaborations, deservedly take their place in the first lines of the fashion chronicles!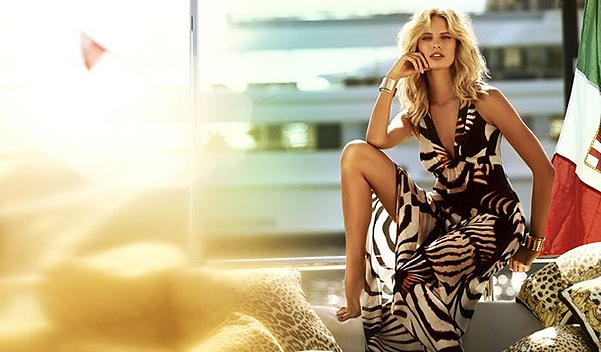 Another episode of this collaboration was the joint work of Italian designer Roberto Cavalli – the symbol of the bright and sexual bohemian style – and the democratic network of Target department stores. Czech supermodel Karolina Kurkova happened to be the heroine of the advertising campaign of the designer's collection that includes 42 items for sale at Target stores.
In the promotional pictures, the model demonstrates the creations of the great maestro's typical style, which are now accessible to a wider audience – dresses, tunics, jackets and bikinis with a blend of exotic animal and floral prints, massive chain-bracelets and necklaces, as well as the classic combination of black and gold.
You can see the full version of the advertising campaign, the author of the photos is Giampaolo Sgura.