John Mayer, the soft-rock crooner, always claimed to be a great Apple fan and is known to have acquired the first Apple MacBook Air weeks before they were shipped. And not stinting his praise for it afterwards.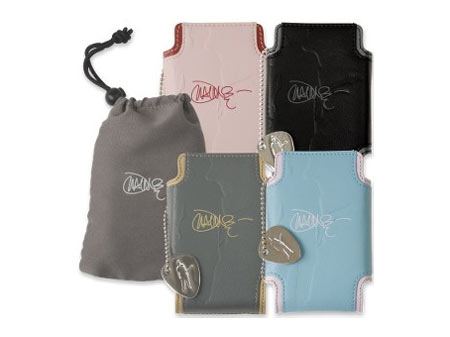 This time his merch store offers iPod cases with a John Mayer special touch. It is not an Incase collaboration like the one we had last year with the John Mayer laptop messenger bags. They're just simple iPod cases fitted with a drawstring and John Mayer's signature, to be had in black, gray and pink colors. The John Mayer Limited Edition iPod cases are good for almost any iPod bar the iPod mini. If you've gotten accustomed to the Apple-John Mayer collaboration, you will be happy to get one for $29.99.
Source of the image: chipchick.com.