Ballerina tulle skirt has been fashionable for a few seasons already. Every self-respecting fashionista has it in her wardrobe. And although many girls have worn such skirts for a few years already, the question of how to combine the skirt with the right clothes remains open. Therefore, we will once again remind you about the main rules of wearing a ballerina tulle skirt.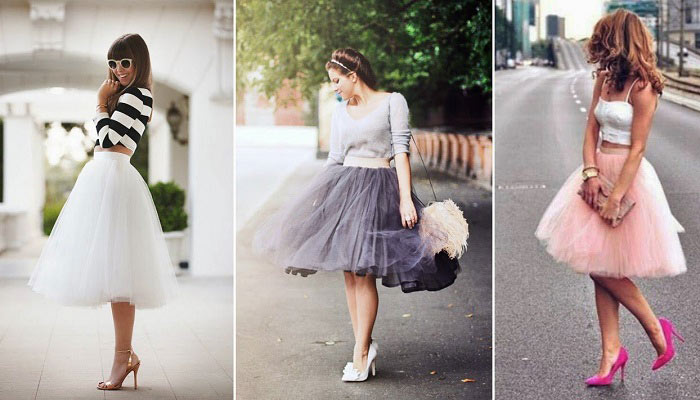 Who can wear a ballerina skirt?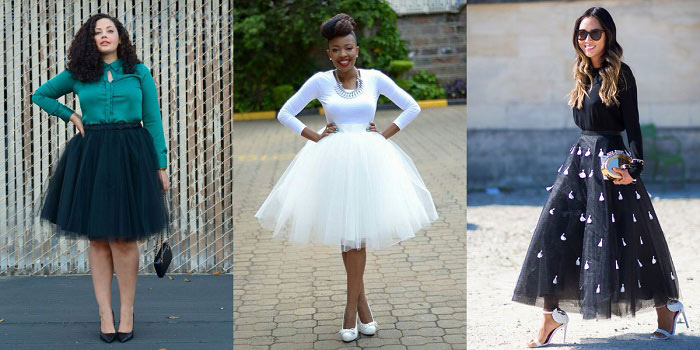 Ballerina tulle skirt doesn't suit every fashionista. It will suit the girls with a slim figure of any type (hourglass, inverted triangle, pear) very well. Plus-size girls should be careful with such skirts because they can spoil their silhouette.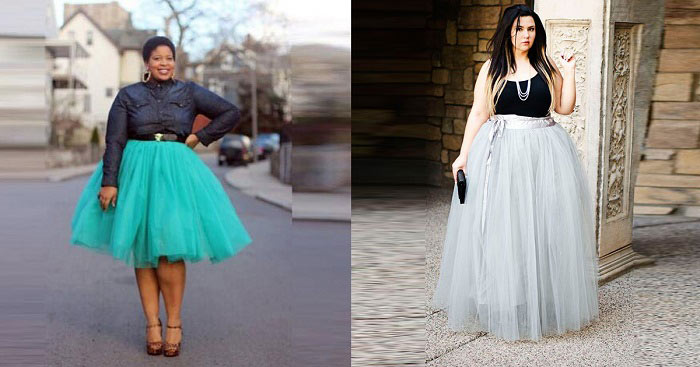 No doubt, most of such models look cute on little girls. Moreover, the younger the girl – the better. However, this does not mean that ballerina skirts are only for teenagers. Even women in their forties can wear them. However, it is important to follow the rule: the older a woman, the less puffy the skirt.
How to choose the color of a ballerina skirt?
The most popular and universal colors are white, black, creamy and all shades of purple. However, this does not mean that a bright skirt will look bad. Vice versa! You need to experiment and choose the trendy rich shades of green, yellow, red and blue. Such look will definitely stand out from the crowd.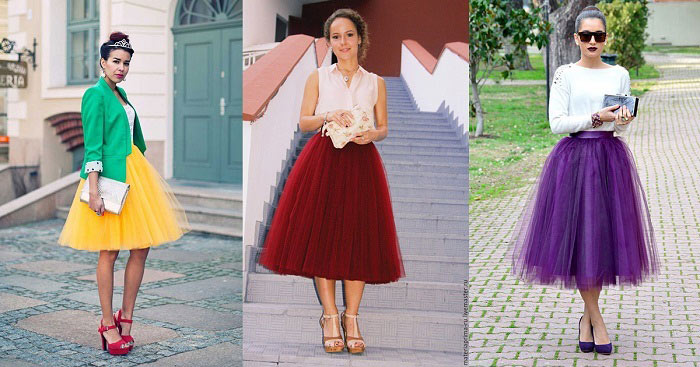 How to combine a ballerina tulle skirt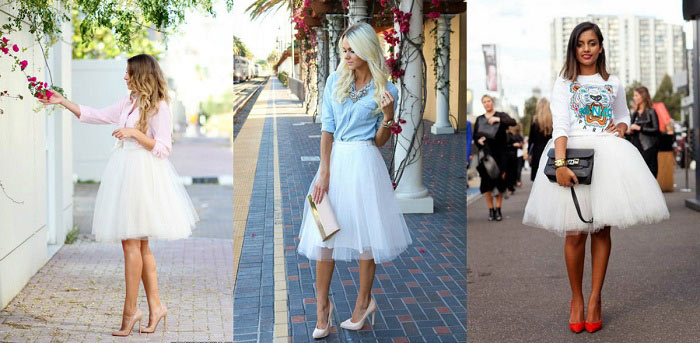 A ballerina skirt is eye-catching itself; so the top should be as calm and simple as possible: it looks best with plain shirts, t-shirts or turtlenecks. In the cold season, this skirt goes perfectly with an oversized sweater.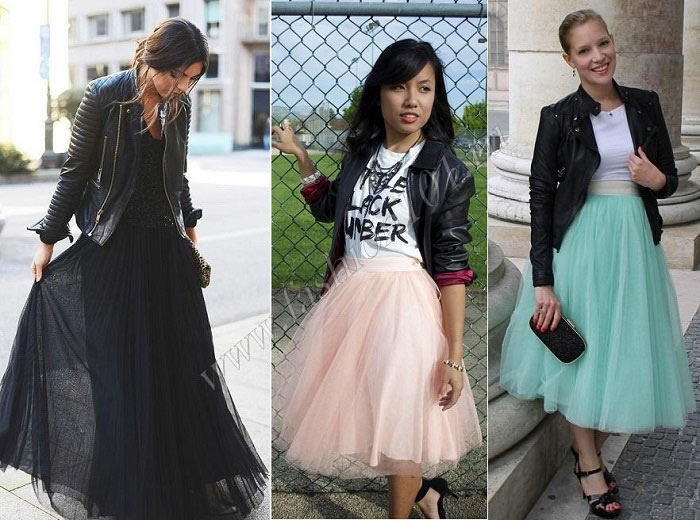 For women who prefer flamboyant style, a lacy body shirt or a lacy corset is a perfect choice. You can also add a mini leather jacket or a short jacket.
This season, it is extremely popular to combine a mini ballerina skirt with colored tights, leggings, and even skinny jeans. However, not with boyfriend jeans because they are too broad and can spoil the whole image.
What shoes to wear with a ballerina tulle skirt?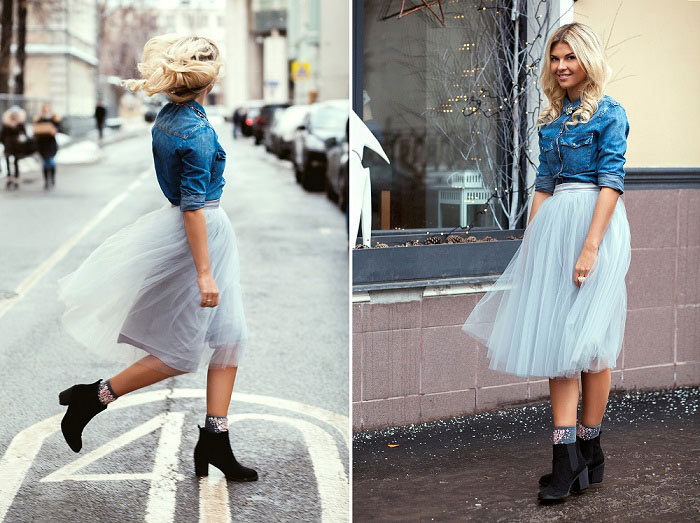 The most common choice of footwear is nude-colored pump shoes. They lengthen the leg and make it more graceful. However, do not neglect chunky shoes, sneakers or boots. The main thing is to observe the proportions.