Every time we think of fashion the colorful fashion shows and ramp walks start taking over our imagination, which is only the one side of fashion. Well what I believe is that fashion is something that describes the way you look or present yourself in terms of your clothing, your attire, accessories you chose and most importantly the way you carry all these with confidence. But, how about describing fashion as something that is cultural, inherited from previous generations, something which is evolving with time but still maintaining its roots?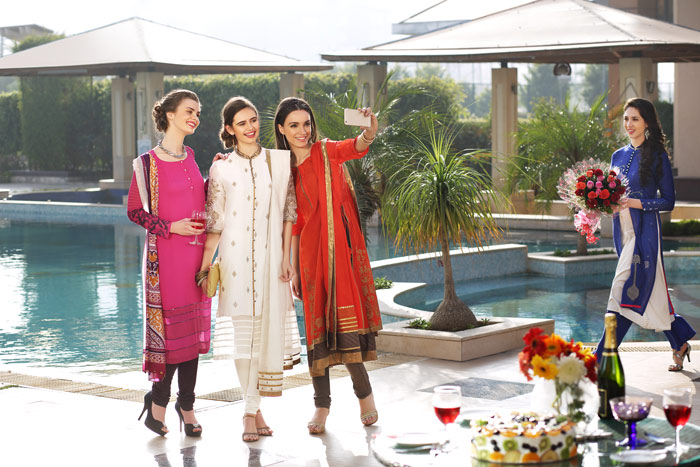 How you describe fashion is something very subjective, but when we talk about cultural or traditional fashion, India is the first thing that comes to my mind. This mystic land is home to some very diverse fashion statements coming from different cultures, states, regions, etc. And all of them have one thing in common that is beauty.
The elegance of ethnic Indian fashion is unmatchable and with women across the globe going ga-ga over ethnic Indian fashion, we have no reason to disagree with the same. Although I have done my PHD on Indian fashion several times, but I simply can't resist myself every time I see a designer salwar kameez online.
For those who have no idea what this amazing salwar kameez thing is let me take the honor of explaining this to you. Well, salwar kameez is a simple, fitted long/short kurta, teamed with matching bottoms that can be anything from a churidar to salwar and a nice colorful dupatta. The attire is favorite among almost 60% of the Indian women and is now gaining popularity across the globe. The salwar that women wear with this attire is basically a loose trouser narrowed at the bottom.
The attire is quite a rage among teenage, married and unmarried women and has been adorned by several Bollywood celebrities time and again.
I am sure you have also developed the urge to add at least one colorful salwar kameez in your wardrobe by now. So when you have decide to start shopping for Indian salwar kameez online as soon as you finish reading this, let me help you with some styling tips to look your best in this beautiful silhouette.
Length is Important: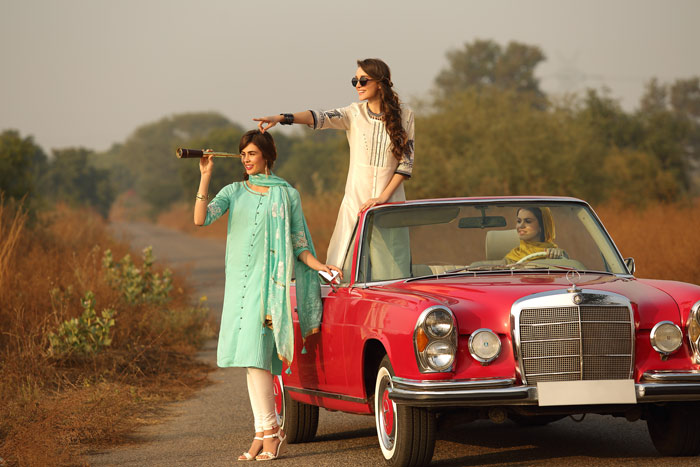 When you are buying a salwar kameez, always keep in mind that the length of the kameez matters a lot. If you are tall then you can go for either long or short kameez which can be teamed with both churidar and salwar, but if you are small in height then avoid long length kurtis and never ever wear them with a salwar as they will make you look smaller. The right length of the kameez is just below your knee and this standard length goes amazingly well with all kinds of bottoms.
Focus on Fabric:
While choosing the fabric for salwar kameez it's completely up to you whether you want to flaunt your curves or hide your flab. See this miracle dress comes with a n option to look slimmer as per your convenience. Light fabrics like chiffon and georgette will make you look slimmer while fabrics like net and tissue add bulk to your frame. Women with heavy body frame should avoid, nets, linen and tissue, while women with lean body frame should maintain distance from chiffon and cotton as they will stick to your body thus making you look more slim.
Chose The Correct Sleeve Length:
Long and 3/4th sleeves are very much in vogue these days, but it doesn't mean that you should for them blindly. If you have heavier arms never ever go for cut sleeves or short sleeves, full sleeves are the game changers for you in salwar kameez as they make your flabby arms look toned. For extra thin arms, designer sleeves can work wonders, ask for style cues from your designer.
Create a Color Palette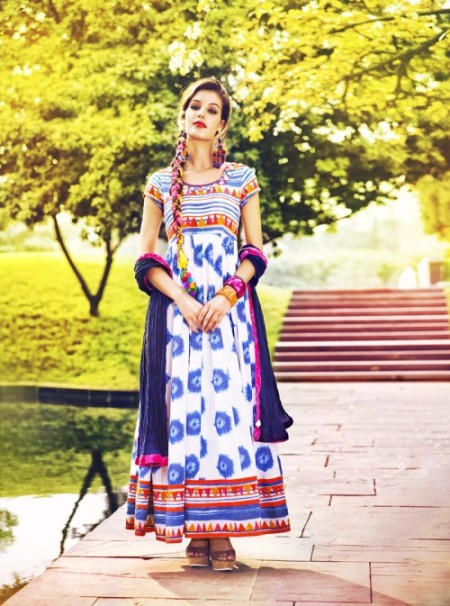 Now this is something applicable to all sorts of apparels your purchase. The color should complement your skin tone and body type too. Dark colors like blue, green, maroon, fuchsia, etc. make you look slimmer, but you should them if you have dark complexion. Peach, aqua, lemon, soft green, etc. type pastel colors appease fair women with slim figure. Figure out your favorite colors and you are good to go.
The Right Style is The Key
Style is something that you can never go wrong with when it comes to salwar kameez. The options are endless from A shaped suits, asymmetrical, Chinese, anarkali, straight fit and so on. Choose the one that goes well with your body type. Never follow the trend blindly, because something which is in fashion might not go well with your body type. So take a moment and analyze the style that will suit you before making the purchase.
So, now I have helped you in getting your basics right while shopping for Indian salwar kameez, it's time to start looking for some really cool options online. Start experiment with latest Indian ethnic fashion and create your own unique style.