A new – and greatly welcome – outburst of cute Hello Kitty stuff has been recently organized by Diesel; the Jeans label has never been the one to disappoint us, and their teaming with Hello Kitty is certainly a scintillating idea. While it is guaranteed to delight the whole of female population, unfortunately, only the youngest are to profit by it!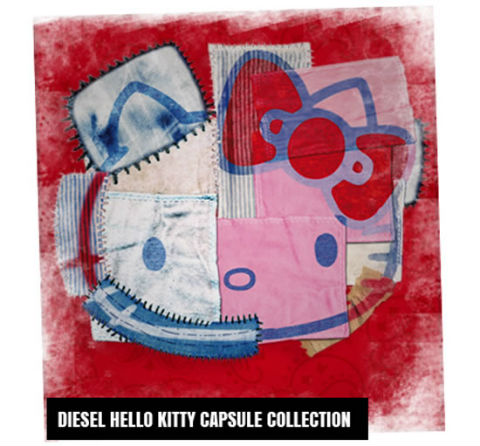 Diesel's Hello Kitty capsule collection seems the very thing for budding fashionistas from 2 to 10 years old. There are blue denims with an appealing HK red keychain hanging from the front loop, fetching T-shirts – a gray one bearing whiskers and the bow, and light-shaded ones with the Beloved Kitty's whole face or even the whole figure.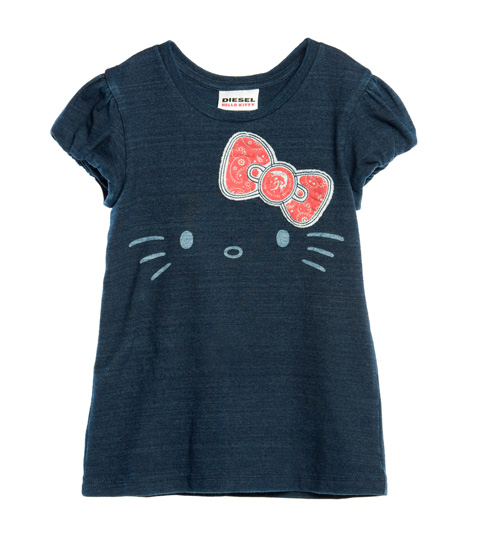 Other noteworthy pieces of clothing are black denims and denim shorts, a denim dress and beautiful accessories like a denim bag or a silver belt. Just try and keep your girls from screaming out with joy at the shops!