This year, Oscar-winning actress Gwyneth Paltrow has been recognized by People magazine as the most stylish Hollywood diva. It is not surprising: Gwyneth is equally successful both on screen and in terms of fashion.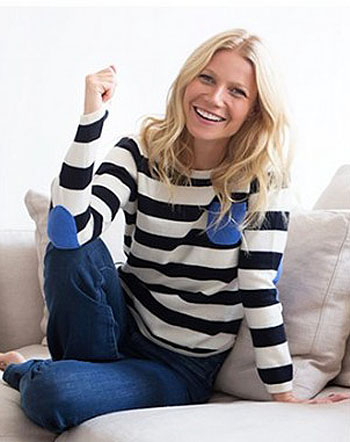 At various times, Paltrow has worked with such brands as MiH jeans, Rag&Bone, Melissa Odabash, Chinti and Parker.
This time, the actress performed the functions of a designer for the Chinti and Parker brand: Gwyneth has developed and introduced two new pullovers – with a striped print and a feminine "heart" pattern. Their most vivid details included unusual elbow pads and a contrasting combination of black-and-white colors.
The price of pullovers "by Gwyneth" (they will come as a limited collection) is rather high so far: the products of 100 percent cashmere will cost 458 and 515 dollars.