Maybe you've always dreamed of walking along the runway or you envy your favorite supermodels who seem to have it all put together? Modeling is hard work, but there's no denying it's a rewarding an exciting career! Not everyone can make it in the modeling world. It's a tough industry, and breaking into the industry is a battle. If you have your heart set on becoming a model and you're ready to put in the work, here's a guide to breaking into the modeling industry!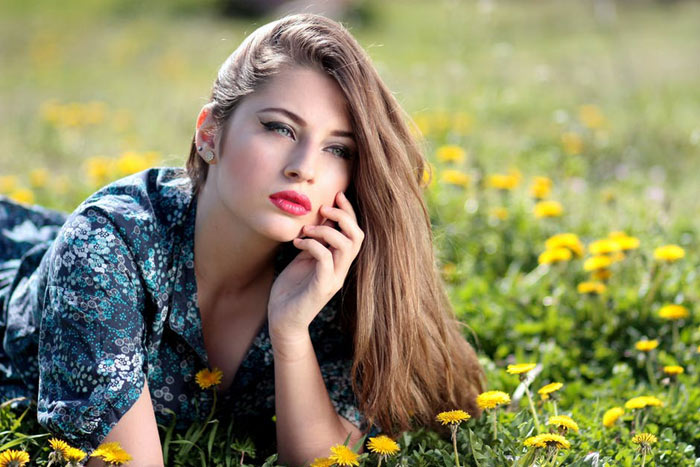 Modeling Today
In the age of social media, it seems like models are everywhere. It's true, models are actually on the rise. With so many different brands trying to reach different audiences, there seems to be a need for all types of body shapes and model types. No matter what you look like, you can make it as a model if you've got the right talent! Now is the right time to break into the modeling industry as social media continues to change the way companies interact with their audience. Let's get started!
Getting Noticed
First thing's first, you have to get noticed. There are a few different options to get the attention of modeling agencies, and the best choice is to try multiple ways. Search for modeling agencies near you to get a list of places to begin your search, but don't be afraid to look further.
Open Calls
From time to time agencies host open calls. This is usually a set time when you can visit an agency and show your potential. For open calls, you need to be dressed the part. You might think this is the time to go all out with your hair, makeup, and outfit, but it's actually the opposite. Come to open calls without any makeup and wear a simple outfit like jeans and a tank top. Just be yourself, and try your best to look confident!
Social Media
In the age of Instagram, there are a lot of new ways to get noticed by big agencies. Connecting with your favorite agencies on Instagram can help them put you on their radar. Be mindful of your own social media pages and show your best skills with your own photos! You never know who might find them! When tagging agencies, it's best to only tag one at a time per photo. If you don't receive any response after tagging an agency, feel free to untag them and tag another one in a few days.
Agency Submissions
Many agencies accept submissions on a rolling basis. While there's no guarantee of feedback, you can submit your photos and application through most agency websites. When visiting an agency website, look for information on how to submit or who to contact about submissions.
Tips for Applying
When you apply to agencies, you need to put your best foot forward. You don't need professional training to be scouted by an agency, but you should have some natural talent. Treat your modeling professionally and you'll be treated like a professional. That means putting yourself out there on Instagram and social media with high-quality images that show your abilities. It also means getting professional model photos for applying to agencies. Don't be discouraged if you don't hear back right away! A no might just mean it's not the right time, and you never know what needs the agency might have in the future!
Becoming a Model
It's not easy to be a model, but if you're dedicated and have the right talent, you might just be cut out for it! The hardest part of entering the modeling industry is getting noticed by the right agencies. The best practice is to just keep trying and to widen your reach when possible. You never know when you'll be the right fit!