The Fashion Week in Milan started on February 22, and it is going to be the penultimate event of the fall-winter 2012-2013 season. The marathon will finish in a few days in Paris.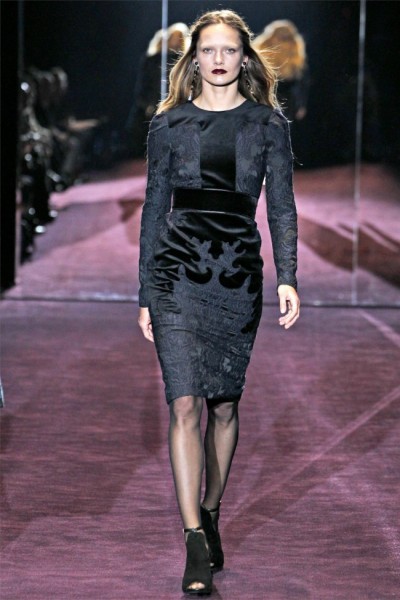 One of the first to introduce the new collection was the Italian Gucci fashion house, and by its first models one could already say that the black, which had suddenly turned out to be the most popular color among the designers of New York, still would be the relevant color of the whole fall-winter 2012-2013 period. How bright in its graphic quality and the contrasting combination of black, white and gold colors the Spring-Summer 2012 collection by Gucci was, and how dull, dark and somewhat vague the fall-winter 2012-2013 collection, presented by Gucci, seems. One of the main reasons for this is the notorious black as the dominant of the fall-winter wardrobe.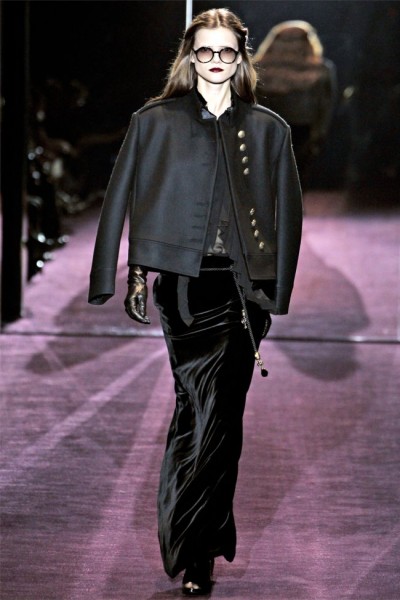 Even the evening gowns, closing the collection, turned out to be black: the thin, black, and almost transparent chiffon with delicate appliqués is strangely reminiscent of the evening ensembles that Frida Giannini once included in the collection of fall-winter 2011-2012. It is just that the luxurious and rich shades of purple, emerald green, and blue were replaced by the standard black color.