Fur was the centerpiece of Fendi collection shown in Milan last Friday. Karl Lagerfeld, who's been collaborating with Italian brand for several years now, used necklets and boas, fox fur vests and ritzy weasel fur coats, entertaining spectators at the Milan Fashion Week with a splendidly noble European woman.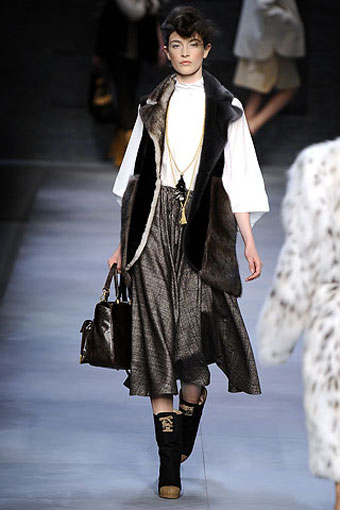 Noble features got accentuated not only by using beautiful fur details but also a distinctive silhouette as Karl Lagerfeld replaced sensual Fendi style with the look more intelligent and romantic.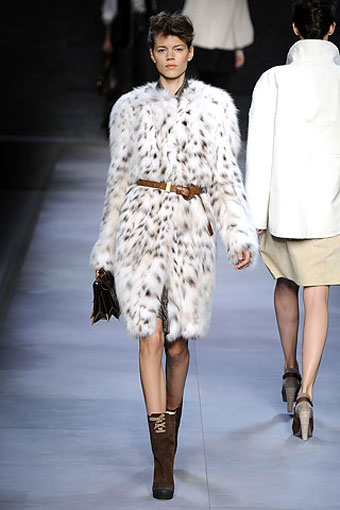 One of the most important elements in Fendi collection were vests made of fur or tweed, completing the look of urban daydreamer teasingly wrapped up in her fur bolero as she walks down the sun-kissed streets of Rome in autumn.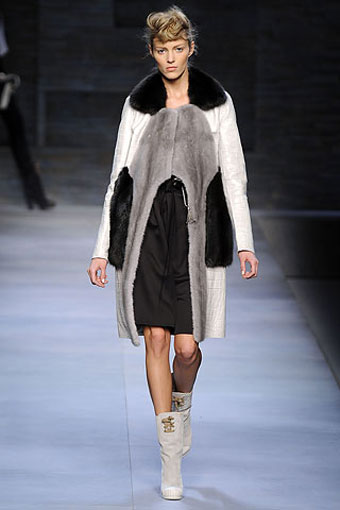 Lagerfeld opted for warm colors, varying from coffee to mustard, creamy to graphite, and from deep blue to metallic glossy black.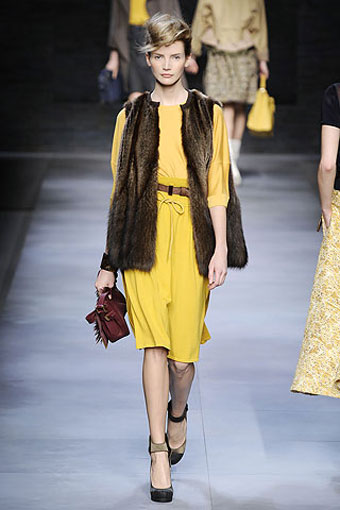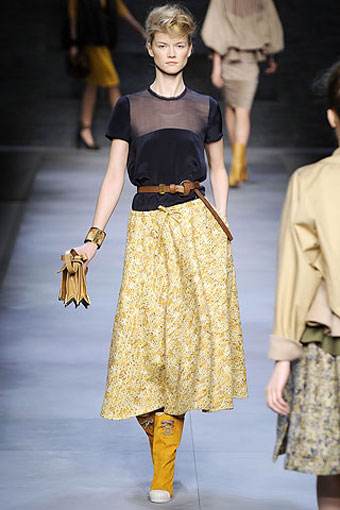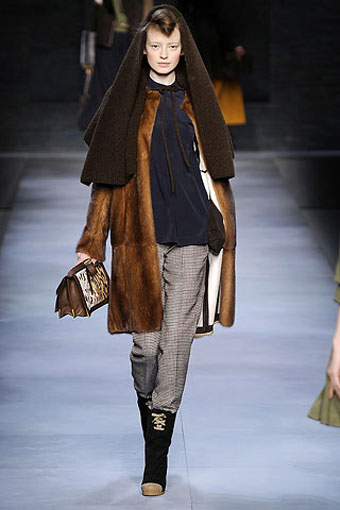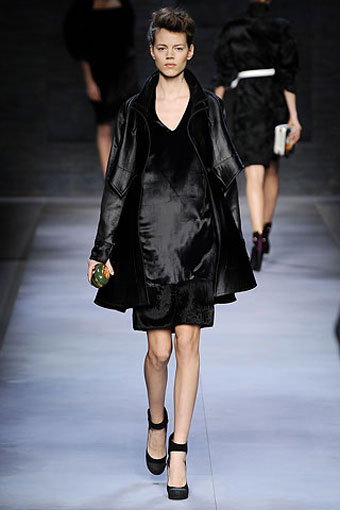 Source of the images: littleredbook-thatshaute.blogspot.com.